Going live for a special Halloween broadcast doesn't have to be difficult! You just need the right software that is compatible with your internet radio station platform.
Lucky for you, many programs are compatible with Live365 to help your station go live for a Halloween broadcast! Below are 12 of the most used applications with Live365 stations.
AltaCast
AltaCast is a streaming software supported by Windows. It runs as a standalone encoder but also works with various media players compatible with Winamp plugins. AltaCast is one of the preferred encoders for RadioDJ (mentioned below). Cost: Free.
Audio Hijack
Audio Hijack was recommended by the folks at Nicecast after it retired in early 2018. It's available on a Mac OS and has both a free version or an enhanced version for purchase. Cost: Free or $59+.
BUTT (broadcast using this tool)
BUTT can be configured on Mac, Windows, and Linux. If you plan on doing live shows with voice, BUTT may just be the software for you. Cost: Free.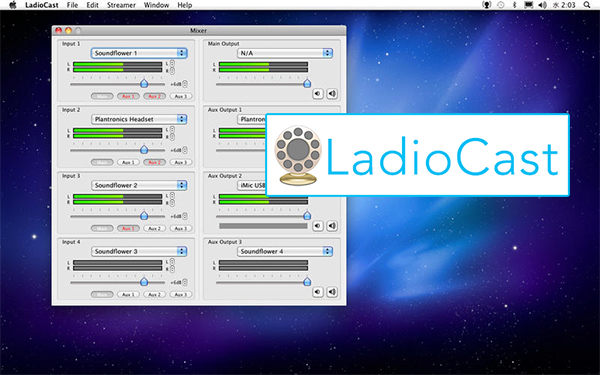 LadioCast
LadioCast runs on a Mac OS. Users like LadioCast to mix their mic with their music. This software has four inputs and four outputs. Cost: Free.
MegaSeg
MegaSeg is supported by a Mac OS. Some key features are the option to choose from auto crossfade or manual control, a request list pop-up, and voice-overs. Cost: $99+.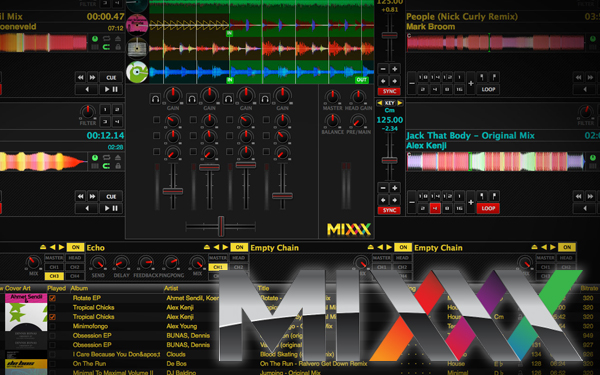 Mixxx
Mixxx runs on Mac, Windows, Linux, and Ubuntu. It's a great option for DJs, as it allows the user to mix up to four tracks and mic voiceovers among many other great features. Cost: Free.
PlayIt Live
PlayIt Live requires a Windows operating system. This is another great option for DJs as it is easy to use and users are able to upgrade with plugins such as mixing microphone input with PlayIt Live output. Cost: Free, plugins extra.
RadioDJ
RadioDJ runs on various Windows operating systems. This software allows the user to organize all sound files by category, making it easier to find and maintain what the user wants to play. Cost: Free.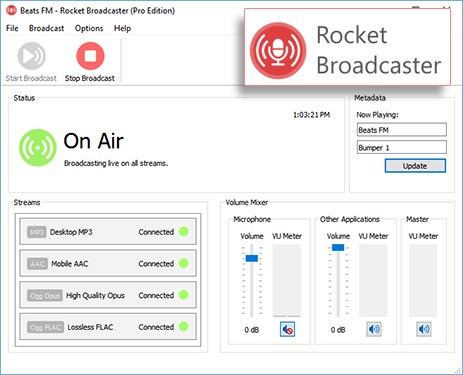 Rocket Broadcaster
Rocket Broadcaster is a PC-based encoder with the ability to take in audio streams from a computer as well as voice-overs from a mic. Another great feature is the ability to manually update metadata as well as pull audio metadata from browser windows along with audio, keeping the broadcast compliant. Cost: Free version, upgrade to Pro for $49.
SAM Broadcaster PRO
SAM Broadcaster PRO requires a Windows operating system. The program provides you with built-in advanced audio processors, making your station sound incredible. SAM's smart cross fader can automatically detect the best points to crossfade songs and gives you the ability to lay the needle down right where you want it giving your station a professional sound. Cost: $299.
Station Playlist
Station Playlist works with a Windows operating system. This program has several different versions of the software, so users have a good chance of finding something that works for them. Cost: free trial, pricing varies.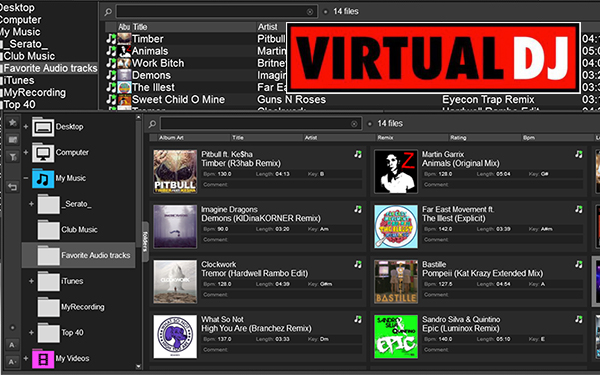 VirtualDJ 8
VirtualDJ 8 is available on both Mac and Windows. This software allows the user to mix up to four tracks, mic voice-overs, and comes with plenty of effects. It's basically a digital turntable. Cost: $19 per month/$299 one time fee.
For step-by-step instructions on how to use the above programs with your Live365 station, visit our Knowledge Base.
See how many stations have joined the Radio Revolution at Live365.com.
Keep up with the latest news by following us on Facebook (Live365 Official and Live365 Broadcasting) and Twitter (@Live365 and @Broadcaster365)!
Article image: [Pixabay (CC0 Creative Commons).]