The featured Media Creek, Inc. team member for the month of June is Justin Ruoff, our Director of Solutions! Media Creek, Inc. is comprised of Live365, EmpireStreaming, and Abovecast.
Justin brings over 10 years of operational experience to the team and a love of digital marketing as Media Creek's Director of Solutions. Before attending the University of Pittsburgh, Justin built an ecommerce business that sold high-end computers and electronics, thus prompting his love for technology. After finishing his degree at Pitt for Computer Science, he opened his first technology business which sold restaurant management software paired with a mobile app. In his free time, he enjoys watching sports, attending EDM concerts, and building relatively useless iOS apps.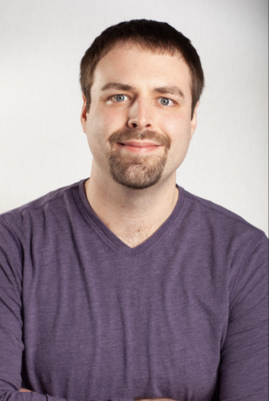 Hey Justin! So you tend to wear a couple different hats here, how would you sum up everything you do for Media Creek?
I do a lot of different things at Media Creek, but you can sum them all up in the Operations category.
The main purpose of our Solutions Team is to deploy, service, and maintain new and existing customers or stations. So I do a great deal of work ensuring that our processes and customer service practices are top-notch. This also includes working with our Engineering Team to help guide the direction of our software to make sure we are providing the best product possible for our customer's needs.
In addition, I come from a marketing background, so I manage our Marketing Team. This includes shaping our growth strategies in coordination with our Business Development Team, managing our marketing partnerships, budgeting, and the coordination of our content planning with the esteemed author of this article - Michelle Ruoff.
What would you say is the best part about working for Media Creek?
There's a lot I really like about Media Creek - the people, the freedom to innovate, the culture - but for me there's one major thing that stands out that I love the most: the ability to make a difference each and every day!
You see, as a still relatively small, but rapidly growing company, there are a lot of opportunities to make a significant impact. There are constantly decisions to be made, partnerships to be discussed, future innovations to be designed, customers to be helped, fellow team members to be empowered, and the list goes on and on. This allows me (and everyone else at Media Creek for that matter!) to make a very significant contribution each and every day we come into the proverbial office.
While this may sound stressful to some, I absolutely love it! Each day is never the same and there is always a new challenge to solve. For a productivity junkie like myself, it doesn't get any better.
I know it's a tough question, but if you had to pick just ONE music genre to listen to for the rest of your life, what would that be?
My favorite genre right now is Electronic because I like the energy it brings me, but that would be a little tough to be the only thing I listen to for the rest of my life. So with that in mind, I'd have to go with Classic Rock since it is the most versatile genre in my opinion.
Who is your all-time favorite band/artist?
This is a really tough one because I normally am someone who likes a wide variety! That being said, I'm going to have to go with Avicii (RIP) because he was one of the first artists to get me into the Electronic genre. I also highly recommend the documentary detailing his life called Avicii: True Stories that I believe is on Netflix.
What's your favorite song by Avicii?
My favorite song by Avicii is "Levels" with "Wake Me Up" coming in as a close second.
Do you have your own Live365 station?
Absolutely! Ruoff Radio is the name of it. It's a wide mix from everything between Classic Rock and Techno.
What's your favorite station on Live365 (other than your own of course)?
I try to mix it up and listen to a wide variety of stations on Live365. That being said, my default go-to channel has been The Beat EDM.
Learn more about Media Creek, Inc. and its brands here. Have questions? Email us at hello@mediacreek.net.
Article image: ktphotography via Pixabay.