In the radio world, metadata is information attached to audio tracks. It typically indicates a track title, contributing artist(s), album title, and publishing year.
Why is that information important?
Metadata helps you search and find tracks, jingles, and other audio easily within your Live365 library. It also helps your listeners identify what they're hearing.
It's also incredibly important for royalty reporting.
We've discussed the importance of having proper licensing coverage in place so that the artists, songwriters, and composers receive royalties for their talent. That only works if you have the proper metadata attached to each track. (And yes, only one song per track for accurate reporting!)
If a Black Sabbath song within your library has essentially no metadata attached to it, how will Ozzy and the rest of his crew receive compensation? (Check out this cool story about Kurt Cobain's first royalty check over at Alternative Nation!)
Where's this information located?
Most commercial CDs and downloads will include metadata, and that information is included in the track file when importing it in to your Live365 library. You can make sure your tracks have metadata and edit the information on your computer prior PC or Mac) to importing to your library.
Already uploaded your tracks but metadata is missing? Don't worry! You can edit the metadata within the Live365 interface, shown below: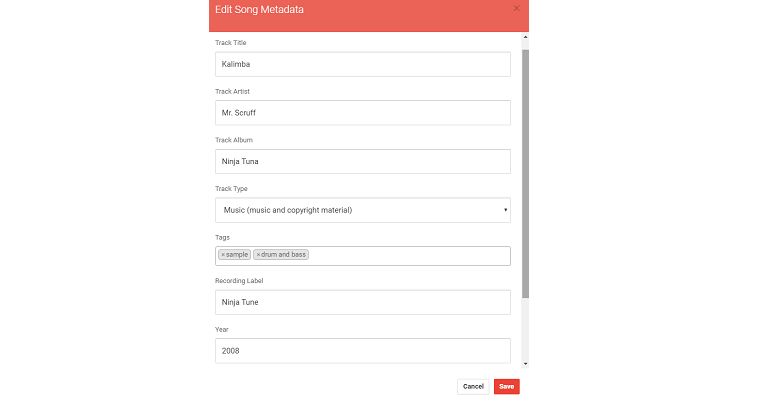 For more information on metadata, check out our Knowledge Base article.
See how many stations have joined the Radio Revolution at https://live365.com/listen. Keep up with the latest news by following us on Facebook (Live365 Official and Live365 Broadcasting) and Twitter (@Live365 and @Broadcaster365)!
Article image: robertescu via Pixabay.