Live365's "Featured Spotlight Station" this week is Jack Sonni Radio! We spoke with former Dire Straits guitarist Jack Sonni about their setup, what listeners can expect to hear, and the station's favorite songs. Check out the interview below!
What brought you to Live365?
A Google search for the greatest internet radio station platform is what brought me here!
What's your studio like?
My studio consists of a 2012 MacBook Pro, 2012 MacBook Air, Radiologik DJ & Scheduler software, Apple iTunes/Music, Focusrite Scarlett 2i2, Blue Mouse microphone, AKG K371 Pro Headphones, Behringer Micro 4-channel headphone amp, and some brown liquor cocktails!
What can listeners expect when they tune in to your station?
Listeners can expect a cross-genre, eclectic mix of music, conversation, and interviews curated by the Leisure Class Collective of Artist DJs, which include musicians, chefs, writers, visual artists, and more.
Do you have any special events coming up on your station? If so, what and when?
We'll be doing a "festival" broadcast on Sunday, Jan. 17 as a way of introducing listeners to the Leisure Class Collective of Artist DJs, their shows, and the general vibe of what to expect from broadcasts coming from Planet Jack. The schedule will be posted on the website - jacksonni.com.
What's your typical programming schedule?
Starting at 6am CT, we broadcast "Morning Becomes Acoustic" for 3 hours. It's acoustic guitar music from the great players of the instrument to listen to while enjoying that first cup of coffee and easing into the day. Then, we shift to a segment called "Americana - New & Old," which features classic country and the modern roots artists. I know listeners expect a station I manage to be guitar-centric, so dayparts include "Guitar Wizards," a show dedicated to the giants of the guitar across all genres. Additionally, we have World Music, "Deep Soul," and "Funk Nouveaux" shows along with the DJ-curated shows. To stay up to date with the full programming schedule, check out the website.
Jack Sonni Radio is just one element of "Planet Jack." What is "Planet Jack" and how did you get started with the concept?
Since I was a young kid, I've been told by parents, teachers, and friends that I live in my own world! So, "Planet Jack" became a way for me to describe the world I live in and what gets experienced when folks hang with me. I have been really beyond fortunate to have met an amazing array of incredibly talented, interesting people throughout my life, and what really gives me pleasure is connecting these kindred spirits in any way that I can. This incredible group includes musicians, writers, artists, chefs, cocktail chemists, wine makers, journalists, guitar makers, et al.
The over-arching concept of the radio station is that this is what you get when you come visit me. You're going to get music, some familiar, but I love turning people on to music that's new to them. We'll have craft cocktails, good food, and conversation with interesting folks gathered around the table. It's my world and welcome to it! All of the Artist DJs have the same mantra: if you come hang at my place, this is what you will experience.
The Artist DJs include:
Mariano Lusardi, host of "All Over The Map," is a drummer who also happens to be a magician in the kitchen. He's as passionate about cooking as he is music.
"The Latest Spin" host, Brad Johnson, is a fantastic bass player and a true cocktail chemist.
William Boyle, the award-winning crime novelist who has a deep passion for music, will host his show of faves and influences, "Just Be Simple."
John Kumnick, who played bass for David Bowie, Cyndi Lauper, Madonna, and Serge Gainsbourg, has a show called "Hidden Treasure - The Bass." It's about music in which the bass playing is an integral part of the song's magic. He's also one of the funniest cats and storytellers I know.
Michael Ross, guitarist and editor of the webzine Guitar Moderne, and guitarist/composer Joel Harrison host "Modern Guitar," which features artists pushing the boundaries of the electric guitar.
"A Life in Music," hosted by composer/producer/engineer Andrew Dimitroff, offers original music, interviews, and recordings by an array of artists, including Michael Jackson and Donna Summer, from his time as engineer for Quincy Jones.
Richard Citroen, composer/producer/one half of the dance pop duo Lola Duotronic, is the host of "Everybody Loves You When You're Dead." The show will find him interviewing some of the many artists he knows and has worked with. His latest is a 2-part show featuring Chris Frantz of Talking Heads and Tom Tom Club.
Jill Hecker's show "YesterKitchen" follows Jill's passion for classic recipes/dishes from the 30s through the 80s, accompanied by music from the era of each show.
Currently, I host "Welcome to Planet Jack," a nightly live broadcast at 7pm CT, where you follow the muse for an hour or so. Near future plans include an interview show chatting with famous friends along with "Tales Of The Red Coat," a nod to the long red coat I wore while performing at Live Aid. "Tales Of The Red Coat" will feature stories about my journey before, during, and after my time with Dire Straits, including interviews with other former members and the touring crew.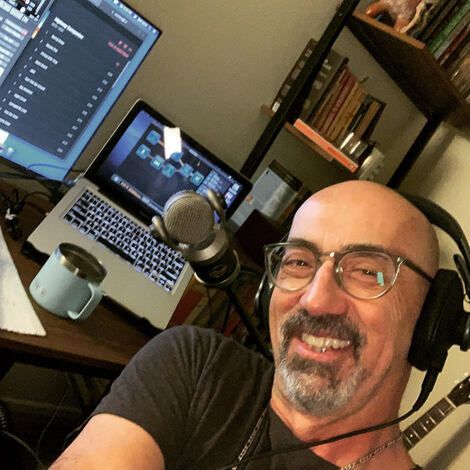 My goal is to create a platform for artists to share their passions, with music as the glue that brings us and holds us together. So, it's Jack Sonni Radio - "Turning You On to the Good Stuff" - broadcasting from Planet Jack!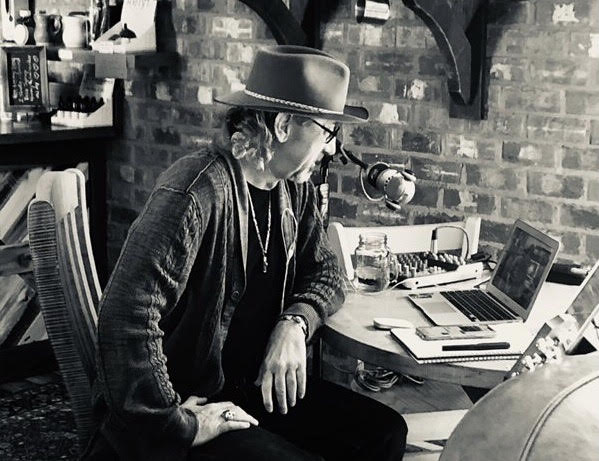 What has been your favorite moment as a DJ/Station Manager so far?
The best part is getting pictures of folks dancing in their living rooms to the live "Welcome to Planet Jack" broadcast. Downloading the app was a pretty special moment, too!
What is the best concert you've ever attended, and why?
So many great ones, but if it's only one - The Rolling Stones on their 1972 tour for Exile on Main St. The show was at Madison Square Garden, with Stevie Wonder as the opening act. And why? Well, it was the Stones and Stevie Wonder - enough said!
What artist (dead or alive) would you love to see live, but haven't had the chance to see?
It's a 2-way tie: Jimi Hendrix and John Lennon, preferably together!
We asked for some of Jack's favorite songs. Here's what he had to say!
A good topic for a show! In no particular order: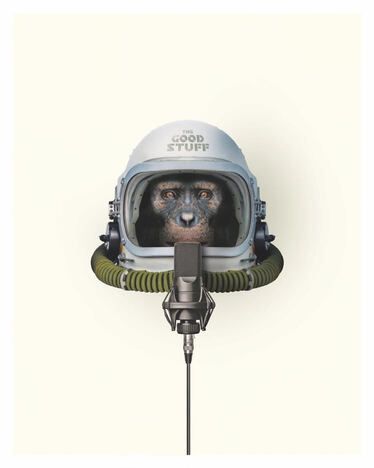 Listen to Jack Sonni Radio on Live365.com, like them on Facebook, and follow them on Twitter and Instagram!
Live365 Broadcasters! Want the chance to be featured? Fill out the form at the following link: Featured Spotlight Submission Form. (Duplicate station entries will only be featured once. You must have a Live365 Broadcaster account.)