In the world of radio broadcasting, it's a good marketing strategy to reach out to an audience through as many platforms as possible. That's where social media comes in. Social media can be used to promote your radio station, grow your audience, and interact with your faithful listeners.
Previously, we taught you how to create and manage a Facebook page for your radio station. This time, we'll be teaching you how to utilize another social media platform owned by Facebook: Instagram.
While Instagram is similar to Facebook in design and community, the two platforms have a few key differences. Where Facebook is more group-oriented, Instagram is all about sharing cool pictures and videos with the public. Facebook is multifaceted, Instagram is more visual.
Making an Instagram page for your station is easier than you think! Here's how to do it.
How to Create an Instagram Page
If you already have an existing Instagram account, you can easily create a new page on the mobile app. You can find Instagram's instructions here.
If you don't already have an Instagram account, you will have to go to Instagram's Login Page and create one. All you have to do is input your information into the page. Make sure your username reflects your radio station's name in some way!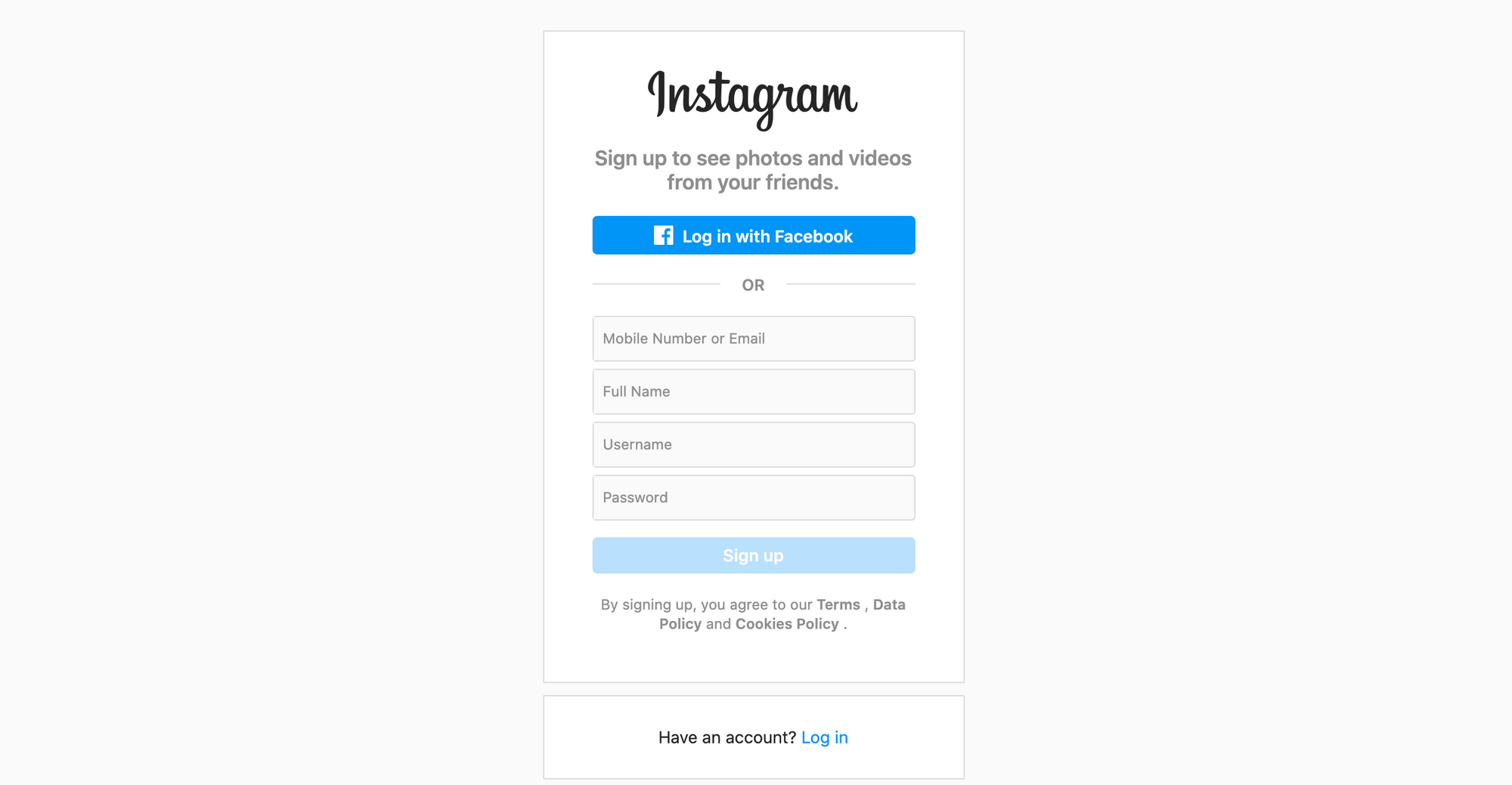 After clicking the blue "Sign up" button and sending Instagram a confirmation code, you will be free to use your account. It's that simple!
Next, you will want to flesh out your profile. If you go to your profile page as soon as you create your new account, it will look like this. Click the "Edit Profile" button next to your username to start decorating your page!

Adding Details
Once you've hit the "Edit Profile" button, Instagram will bring you to a page that allows you to customize your profile. It will look like this:

Here is a breakdown of all the different ways you can customize your radio station's profile through this page:
Change Profile Photo
Just below your username on the page, you will see blue text that says "Change Profile Photo." If you're looking to attract a bigger audience to your radio station, you'll definitely want to upload this. Doing so makes your page more professional, approachable, and shows users you're committed to posting.
It's optimal to upload a photo that includes your station's logo. That way, fans of your show can identify your station's page within Instagram. Make sure your photo is eye-catching! It could help allure new viewers who are curious to know what your page is about. Remember: Instagram is all about good photos!
Name
This can be the same as or different from your username. Here, you are free to put the full title of your radio station. You could also include your DJ name if you're a personality on your station.
Website
Since this is a page for your radio station, you will want to put the link to your station in this field. Doing so will take Instagram users right from the page to your station!
Remember: putting links on other parts of Instagram - like in the "Bio" field, on stories, or in post captions - will not allow users to click on them. Therefore, you must put your radio station's link here and only here. If you want to tell followers to click on the link in your profile, just say the three magic words: "link in bio!"
Bio
Give any and all details about your station here (but make sure it's not over 150 characters)! Share things like your station's genre, location, and the hours you broadcast. Try to entice new visitors to click your radio station's link!
Switch to a Professional/Business Account
It's not necessary to switch to a business account in order to run a successful Instagram page for your radio station. However, if you're looking to utilize insights about your account's performance, check your follower activity, or even gain access to promoted ads, you might want to consider this option.
To switch to a professional account, all you have to do is go to your profile editor and tap the blue "Switch to Professional Account" tab on the bottom left side of the page.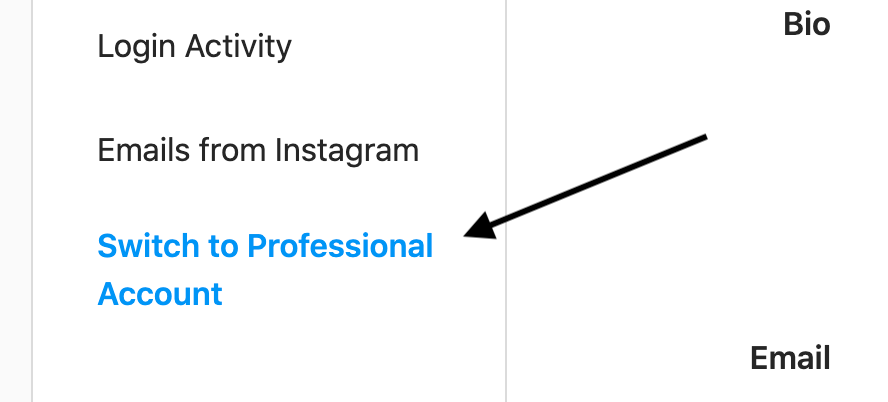 Once you do so, Instagram will ask if you are creating the professional account as a creator or a business. We recommend selecting the "Creator" tab, as managing a radio station is a form of content creation and artistry.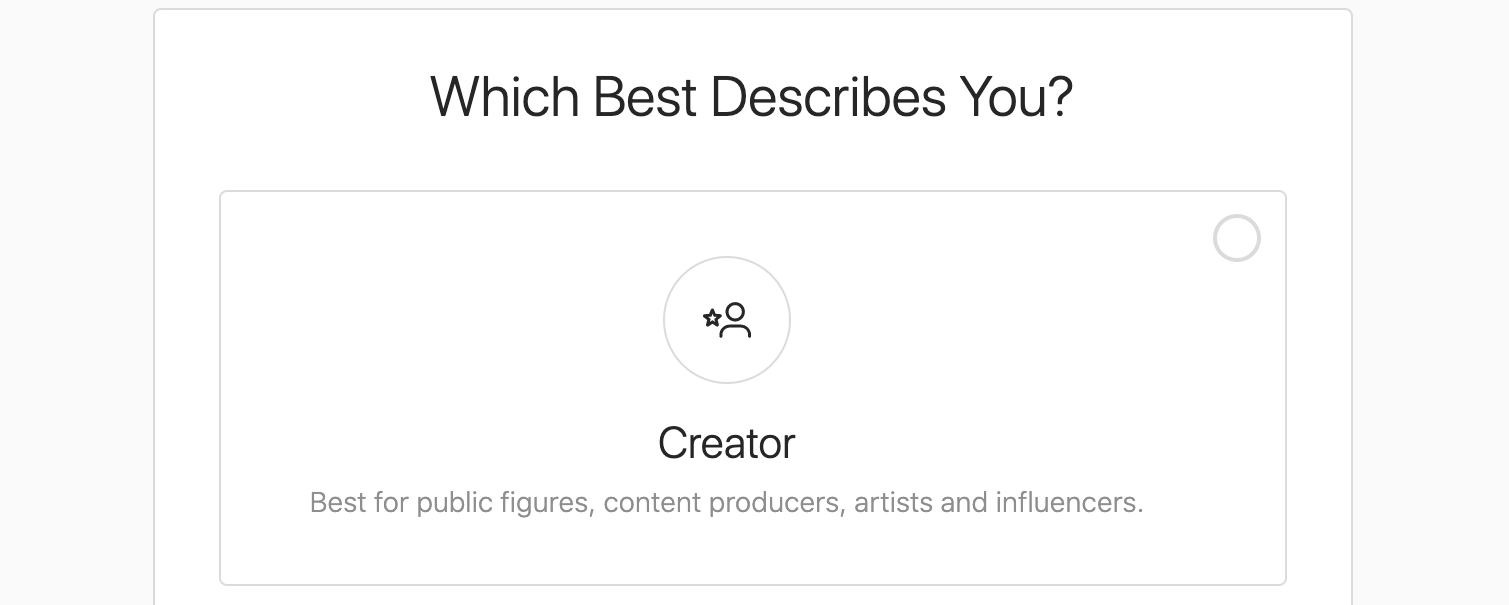 Next, you will be able to choose what kind of category you would like your professional profile to be. There are several options that can work for your show's page, but we suggest categorizing your profile as the thing it was made for: a radio station. You can do this by typing "Radio Station" into the search bar and checking the "Radio Station" box. You can also choose if you would like to show the category on your profile or not.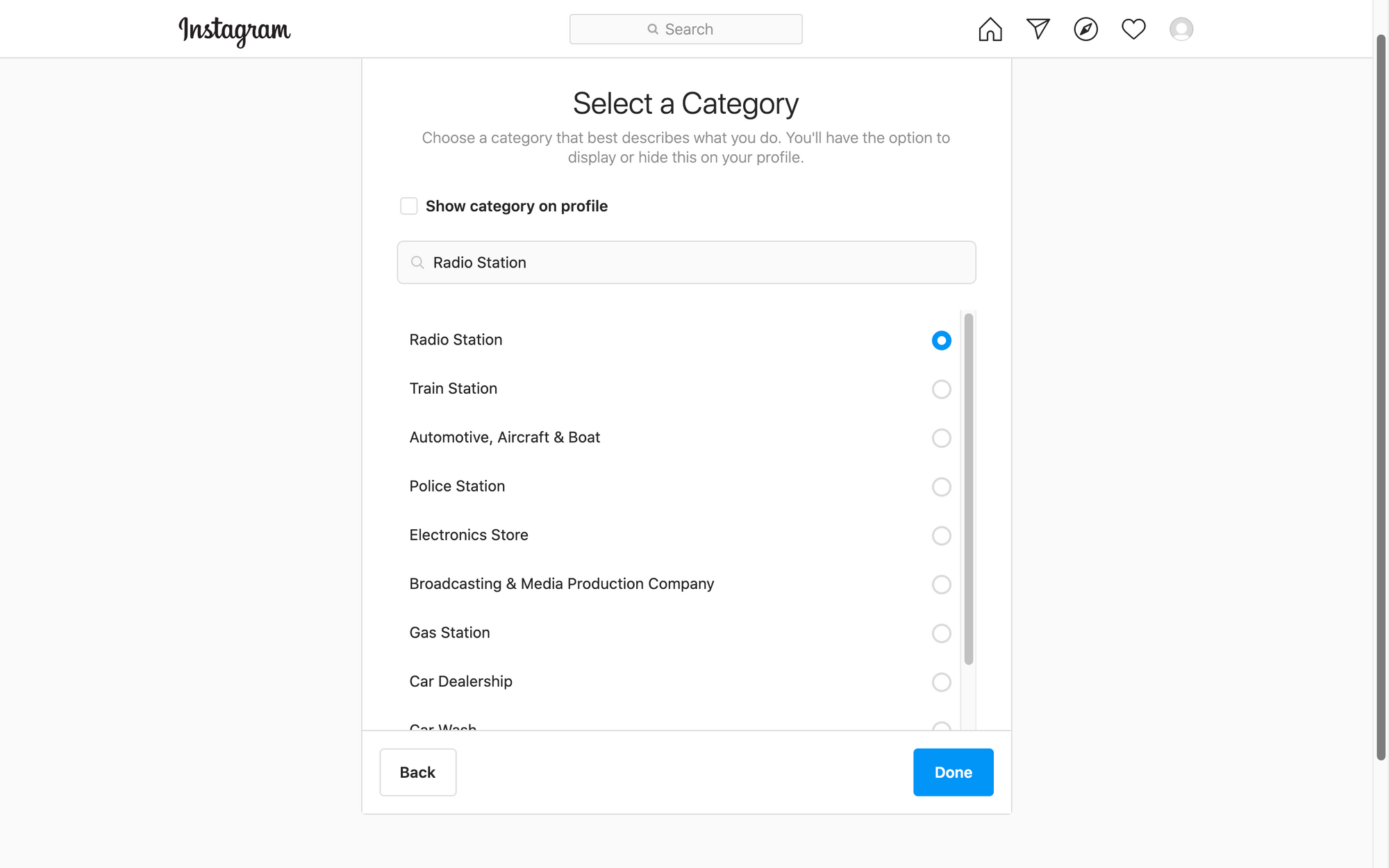 Check Your Settings
Before you begin to post content on Instagram, make sure to check your settings so you can utilize the social media app in a way that makes you feel comfortable.
After clicking on your profile picture on the top right corner of the screen (or bottom right on the app) and pressing the "Settings" tab, go down to "Privacy & Security." There, you will be able to edit options for account privacy, activity status, story sharing, comments, tagged photos, and aspects of your profile.

Put Your Instagram Page On Your Radio Station
Last but not least, make sure to put the link to your new Instagram page on your radio station's profile page! That way, faithful listeners can check out your new creation, while new visitors will know where they can connect with your station on social media.
With Live365, you can do this by going to "Station Settings" in the dashboard and clicking "Station Profile." You'll find a bar to the right of the page specifically designed to display your Instagram page link. You can also put in links to your website, Twitter, and Facebook! For more info on adding your social media links to your station profile page, see this article.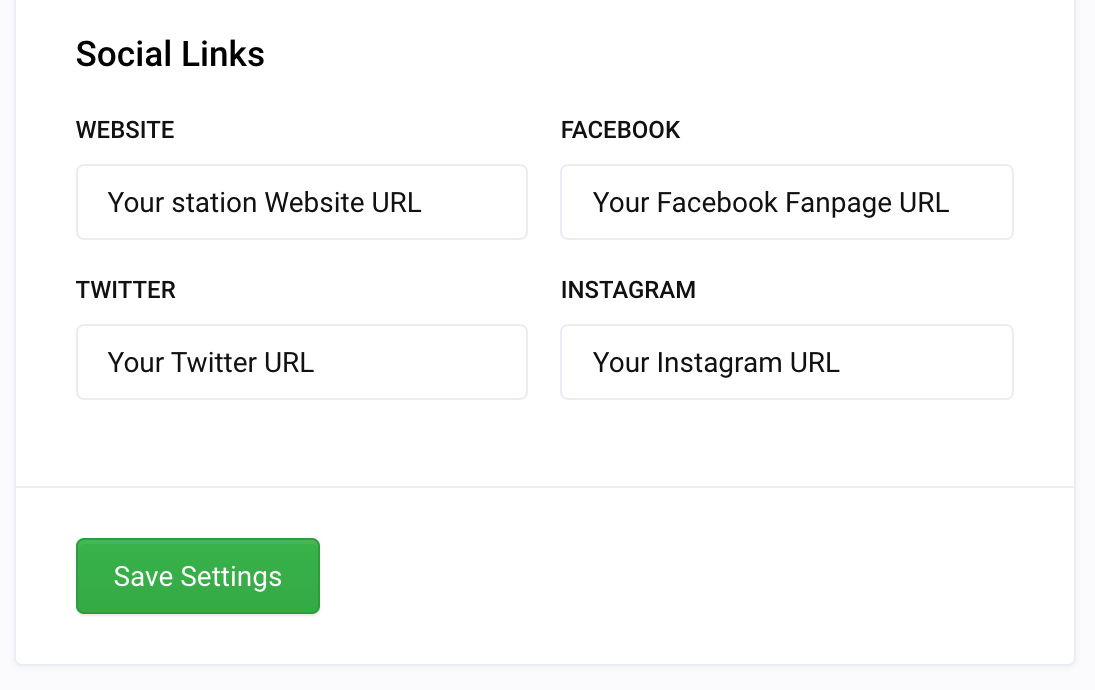 Now that you've got an awesome new Instagram page, it's time to post pictures, updates, and videos about your station! We'll let you have fun with it. Happy broadcasting!
Ready to start your own station? Contact one of our Product Consultants today.
Discover thousands of free stations from every genre of music and talk at Live365.com. Keep up with the latest news by following us on Facebook (Live365 (Official) and Live365 Broadcasting) and Twitter (@Live365 and @Broadcaster365)!
Article Image: Smartphone showing Instagram logo. (NeON BRAND via Unsplash.)