Update as of 7/29/2022: The Live365 app now has AirPlay and Chromecast capability.
Update as of 6/28/2022: The Live365 app now has Apple CarPlay and Android Auto connectivity.
Live365 is thrilled to unveil our overhauled mobile apps! Both the iOS and Android app have been given a major update, which includes new settings and navigation tools, the ability to create "Playlists" of stations, and a handful of bug fixes – all improving the listening experience via the apps.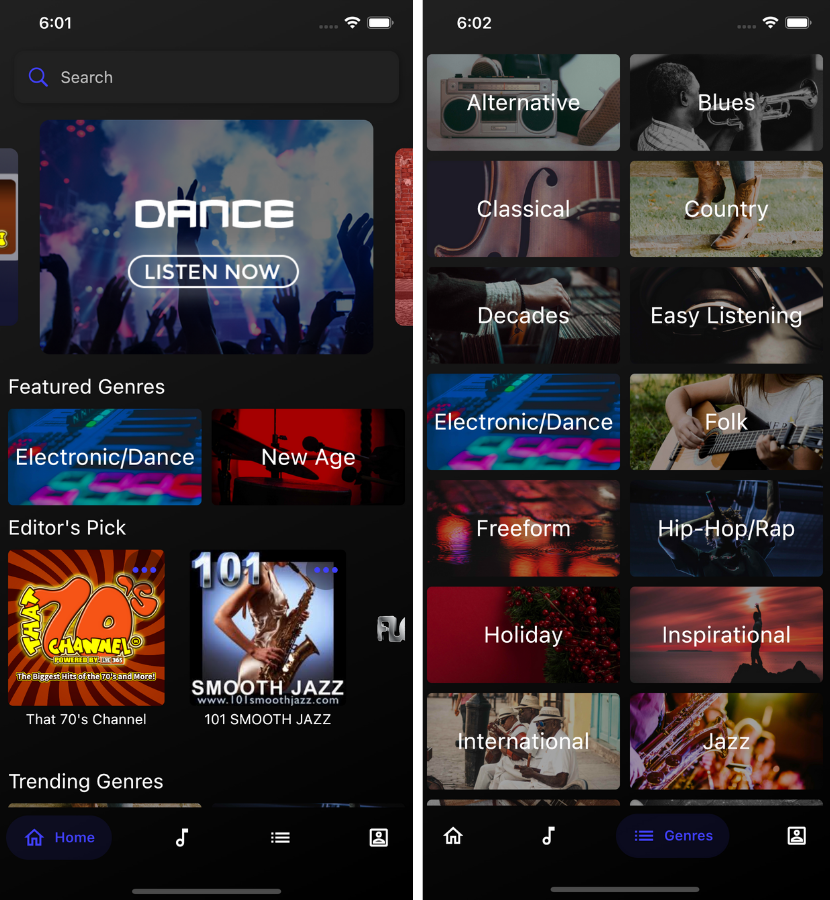 We know our broadcasters and listeners are eager to know what's new, so let's get into it:
Continue Listening - The app now remembers your last played station, and will prompt you upon opening the app if you would like to continue listening to the same station.

Playlists - You can now create playlists of your favorite stations within the "Stations" tab.

New Share Functionality - Easily share your favorite stations on any social media or messaging platform.

Add to Cart - You can now purchase songs on the Last Played list directly from the Apple Music (iTunes) store via the "Add to cart" button.

Search History - The app remembers your recent activity in the search bar and displays a list of suggestions to save you time.

Theme Customization - You can now choose between the Light and Dark theme, or use your device's theme.

Hide Station - Hide specific stations which are of no interest to you so you no longer see them. Hidden stations can easily be brought back into view at anytime via the app settings.

Storage & Cache - Remove the stored image cache from your phone with a press of a button.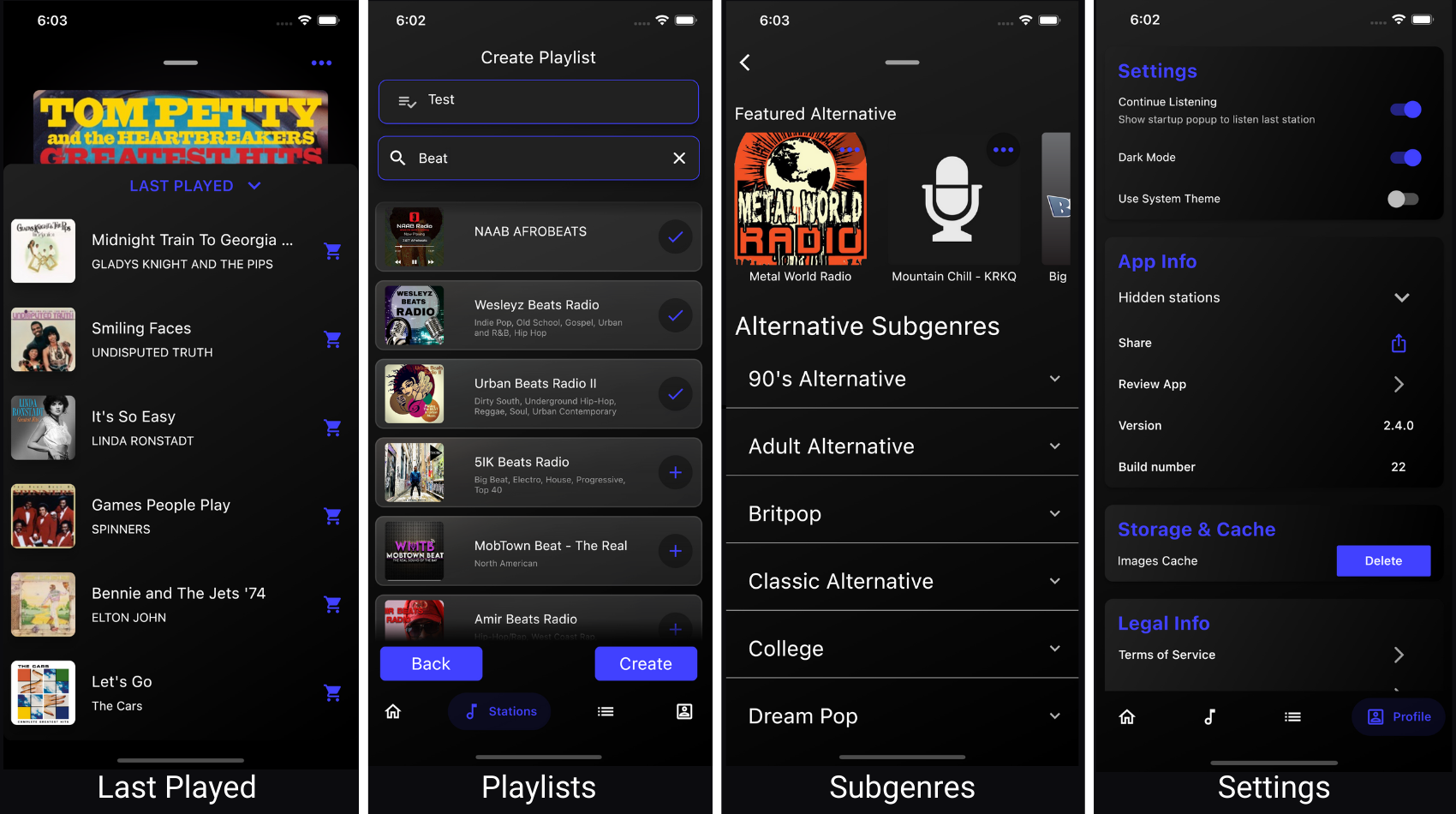 In addition to these new features, we fixed a number of bugs, including crash and closure issues, playback issues after a phone call, buffering issues when switching between Wi-Fi and data, and more. For a full rundown of the new features and bug fixes, see our release notes at updates.live365.com.
You can download the app now on iOS or Android.
We hope our broadcasters and their listening audiences enjoy the updates to the apps! As always, your valuable feedback has directly informed what great features we're bringing to the mobile apps. You can make feature suggestions at feedback.live365.com.
Ready to start your own station? Contact one of our Product Consultants or visit our website today. Discover thousands of free stations from every genre of music and talk at Live365.com. Keep up with the latest news by following us on Facebook (Live365 (Official) and Live365 Broadcasting) and Twitter (@Live365 and @Broadcast365)!
Article Image: An iPhone displaying the Live365 app alongside the white Live365 logo above the text "Mobile Apps." The "Available on the App Store" and "Get it on Google Play" buttons appear below that.