We recently overhauled our iOS and Android mobile apps and now we're rolling out Apple CarPlay and Android Auto functionality for both apps!
You are now able to take your favorite station in your car! Connect your phone to your car's information system and quickly switch between music, navigation, and calls without looking away from the road. The Live365 app now has Apple CarPlay and Android Auto connectivity so you can seamlessly bring your favorite entertainment on the road!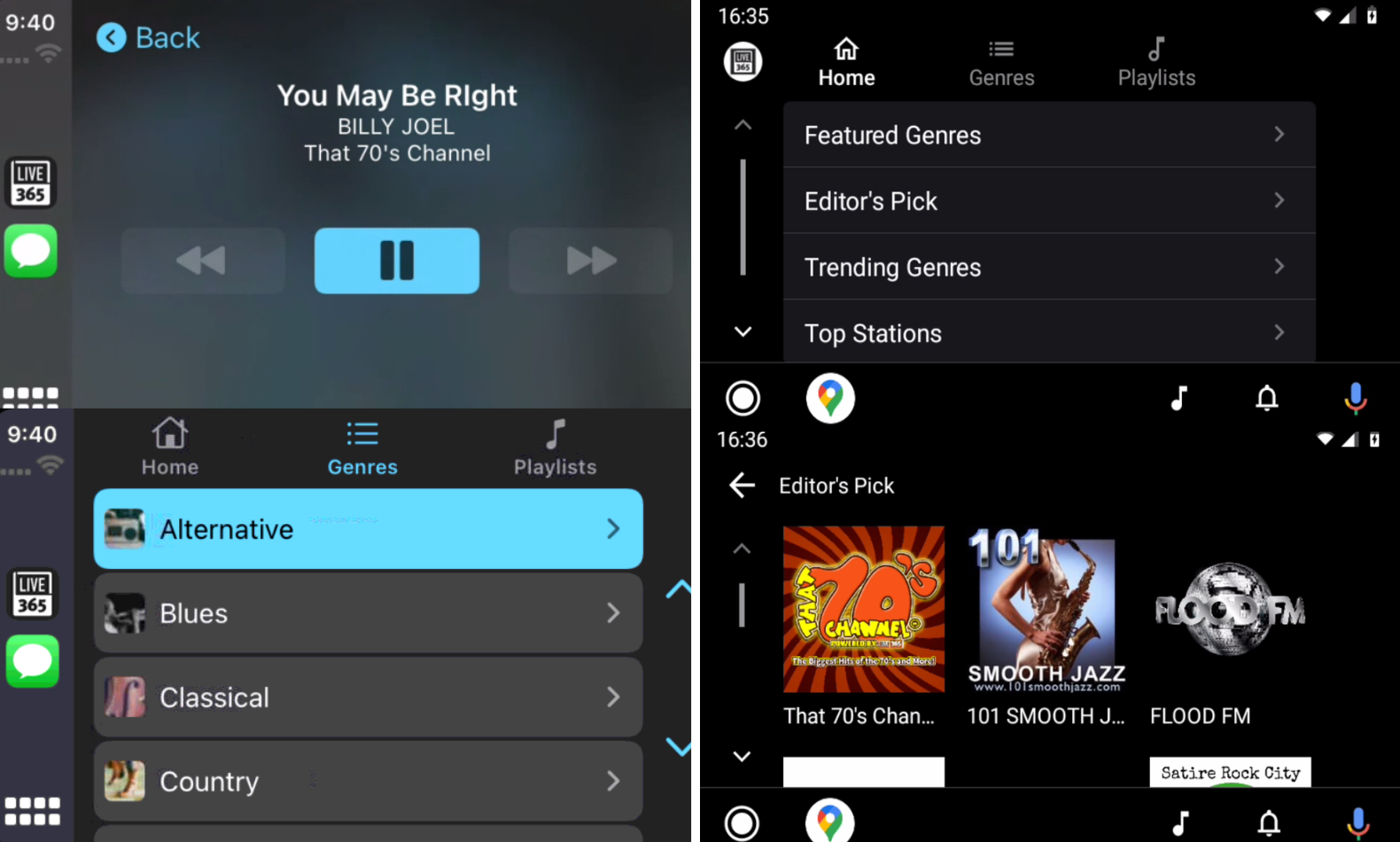 Left: Apple CarPlay, Right: Android Auto
Want to learn more about connecting your phone to your car's information system? Find Apple CarPlay information here. Find Android Auto details here.
You can download the Live365 app on iOS or Android.
We're please to expand our app further with these new connectivity features! As always, your valuable feedback informs what features we work on next. At any time, you can make feature suggestions at feedback.live365.com.
Ready to start your own station? Contact one of our Product Consultants or visit our website today. Discover thousands of free stations from every genre of music and talk at Live365.com. Keep up with the latest news by following us on Facebook (Live365 (Official) and Live365 Broadcasting) and Twitter (@Live365 and @Broadcast365)!
Article Image: An iPhone displaying the Live365 app alongside the white Live365 logo above the text "Mobile Apps." The "Works with Apple CarPlay" and "Works with Android Auto" buttons appear below that.