The featured Media Creek, Inc. team member for the month of August is Isaac Morse, our Senior Solutions Specialist! Media Creek, Inc. is comprised of Live365, EmpireStreaming, and Abovecast.
Isaac first began broadcasting online in 2008 and has since expanded his station group to 6 stations. His intrigue with the medium led him to co-found Abovecast in 2014. In his free time, Isaac enjoys watching basketball and keeping up with the radio industry.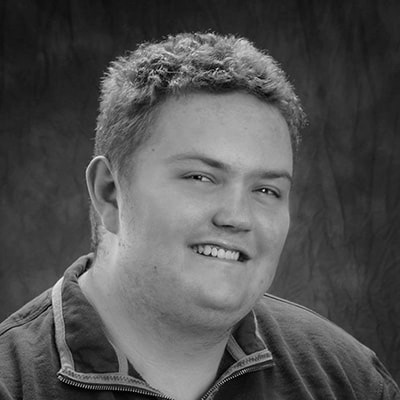 So Isaac, first question, what all do you do for Media Creek?
I wear a number of different hats for Media Creek. These include providing support across all three of our brands, maintaining our server/network infrastructure, and deploying new services for our customers. I also have been dabbling in the product development side of things recently by helping write the specification for one of our new products.
What would you say is the best part about working for Media Creek?
Definitely the people. Being able to work with a bunch of fellow audio geeks who like to have fun while still getting the job done is what makes working here a great experience.
I know it's a tough question, but if you had to pick just ONE music genre to listen to for the rest of your life, what would that be?
Hip Hop. I love anything with a good beat, and Hip Hop never disappoints.
Who is your all-time favorite band/artist?
Ludacris
What's your favorite song by Ludacris?
"Rollout (My Business)"
Given that you are really passionate about radio and audio in general, do you have your own Live365 station?
I love curating music, so I actually have five of them, but my favorite right now is my Throwback Jams one, which plays uncensored Hip Hop and R&B from the 90s and 2000s.
Other than your own, what's your favorite station on Live365?
Learn more about Media Creek, Inc. and its brands here. Have questions? Email us at hello@mediacreek.net.
Article image: ktphotography via Pixabay.