Make your station even more pro with less effort!
Our Virtual Machine is professionally set up with StationPlaylist included so you always have a reliable broadcasting environment with advanced programming software at your fingertips.
With the Virtual Machine (VM) you will have:
your own dedicated broadcasting computer, via the VM, that you can easily access from anywhere. No need to use your own or purchase and maintain a computer for your station.
reliable internet connection at all times. Your station, via the VM, sits directly in a datacenter where the internet service providers live. No need to rely on shaky (and shared) home or business internet connections.
StationPlaylist provides you with advanced tools for dynamic programming, including:
professional automation and scheduling and playlist management
the same type of digital sound processing (DSP) that FM stations use for their signature sound
licenses that allow up to 5 DJs from anywhere in the world to voice track their shows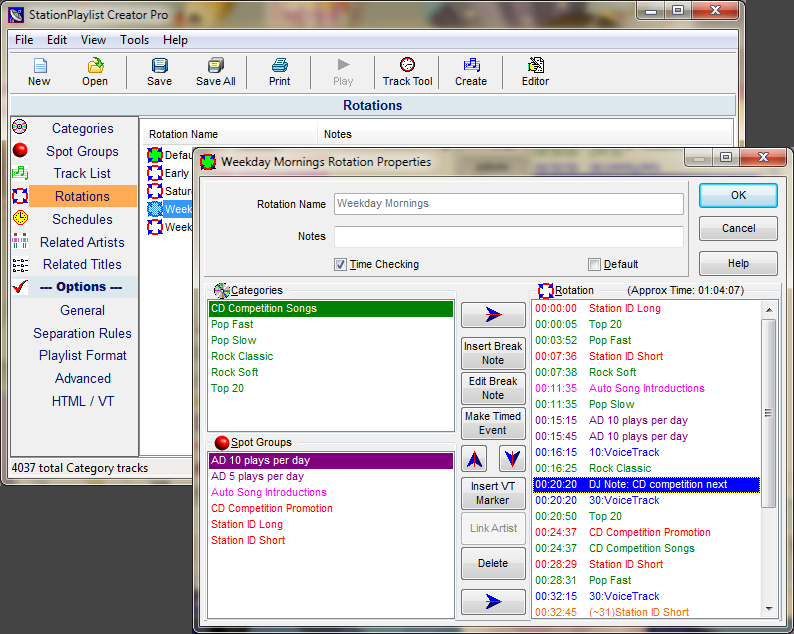 Ready to get your VM add-on ASAP? Click here.
The Details:
Installed with Windows
Includes StationPlaylist Creator Pro, Studio Pro, Sound Solution (DSP), Remote Voice Tracking Standard, Encoder, and FileZilla Server
Fully implemented with Support team assistance from Live365 & StationPlaylist
Use your own mouse, keyboard, and monitor to operate and program your station in a different computing environment
Only $75/month*
*Add-on fee in addition to package cost
Ready to start your own station? Contact one of our Product Consultants or visit our website today to start your 7-day free trial.
Discover thousands of free stations from every genre of music and talk at Live365.com. Rather listen on our app? Download the Live365 app on iOS or Android. Keep up with the latest news by following us on Facebook (Live365 (Official) and Live365 Broadcasting) and Twitter (@Live365 and @Broadcast365)!
Article Image: The Live365 logo over the text "Virtual Machine + StationPlaylist Add-On" and "More reliability and tools for your broadcasts." A computer monitor appears to the right with StationPlaylist software open.