Lizzo has shared a preview of her upcoming episode on The Simpsons, in which she plays herself. Lizzo is set to appear in the Season 34 finale of the hit animated show, which airs on May 21.
In the sneak peek, animated Lizzo can be seen recording lines as a voice actor next to Homer for a different animated show. When one thing leads to another and Bart starts slapping Homer repeatedly, Lizzo turns it into the backing beat of The Simpsons theme song, pulls out her flute to play along, and encourages Lisa to join in on saxophone.
"Every Icon has been on @thesimpsons — now I can add my name to the list!" Lizzo wrote on Instagram, where she shared the teaser. "Thank you to the whole team for making this a dream come true 💖 (yes I'm wearing @yitty and playing @sashabefluting )!!!!"
Last year, The Simpsons granted cameos to other high-profile musicians, including a scatting Billie Eilish as herself and the Weeknd as a child influencer and skate sneaker guru. Bad Bunny also cast Homer and Marge in his own "Te Deseo lo Mejor" music video.
In other Lizzo news, the entertainer performed at an arena in Knoxville, Tennessee last month, where she brought out several drag performers in protest of the state's anti-drag law. Her latest album is 2022's Special.
See a clip and promo photos of Lizzo in The Simpsons below.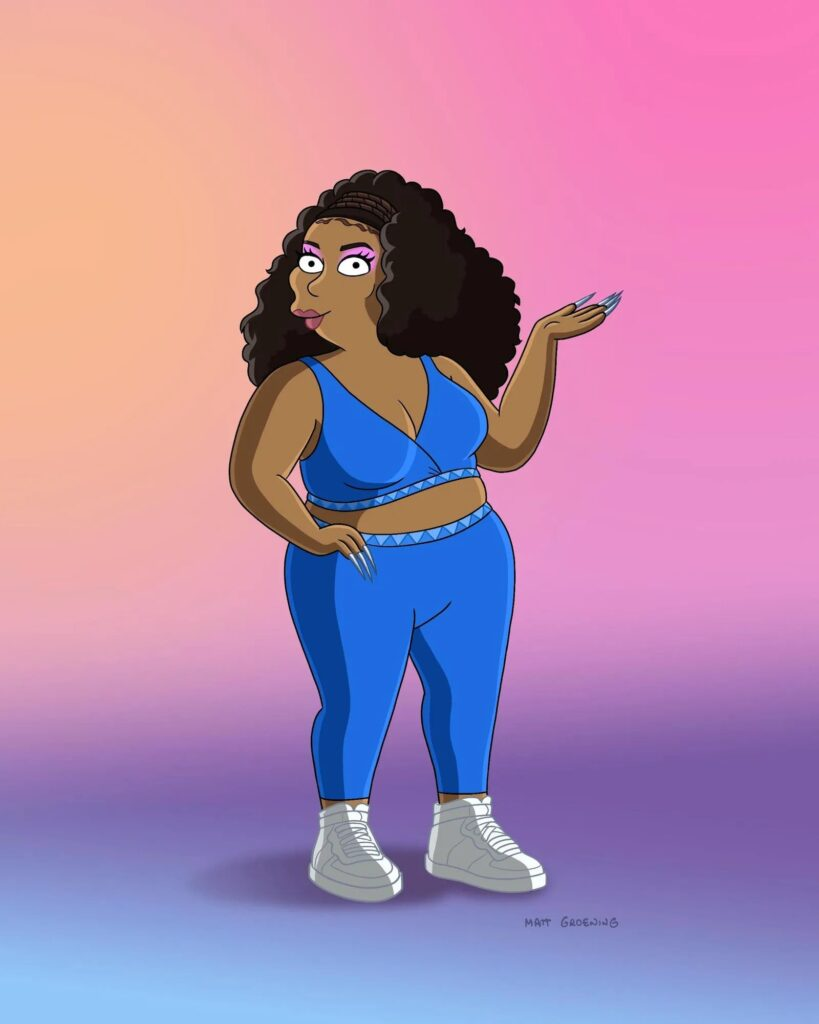 Courtesy of Fox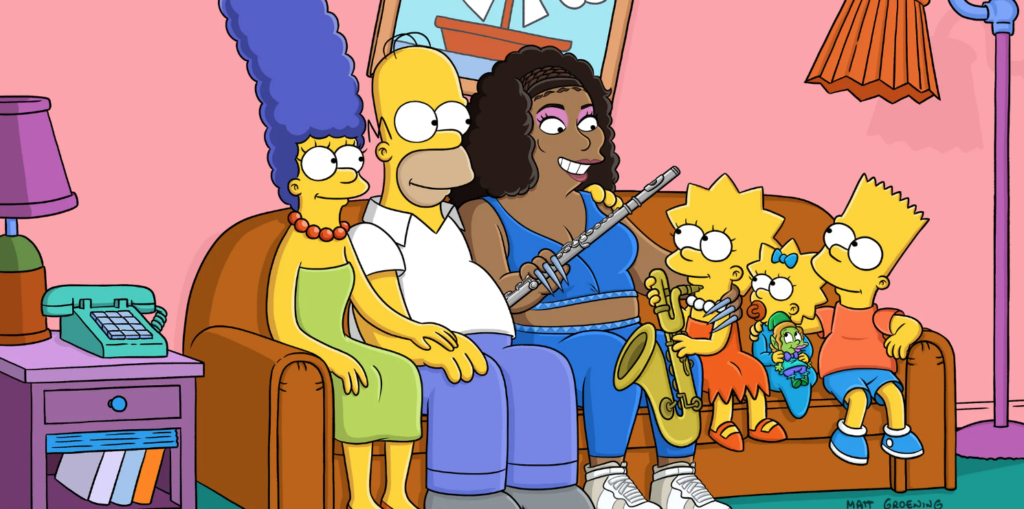 Courtesy of Fox
Check out our selection of free stations streaming Lizzo music at Live365.com.
Rather listen on our app? Download the Live365 app on iOS or Android. Ready to start your own station? Contact one of our Product Consultants or visit our website today. Keep up with the latest news by following us on Facebook (Live365 (Official) and Live365 Broadcasting) and Twitter (@Live365 and @Broadcast365)!
Article Image: Lizzo performing with backup dancers at Ziggo Dome in 2023. (benhoudijk via DepositPhotos.)