The 2019 NAB Show is here!
Starting today, Live365 will be at the Las Vegas Convention Center in Booth N3127 all week long! Check out our Director of Sales, Matt Kellogg at our booth below!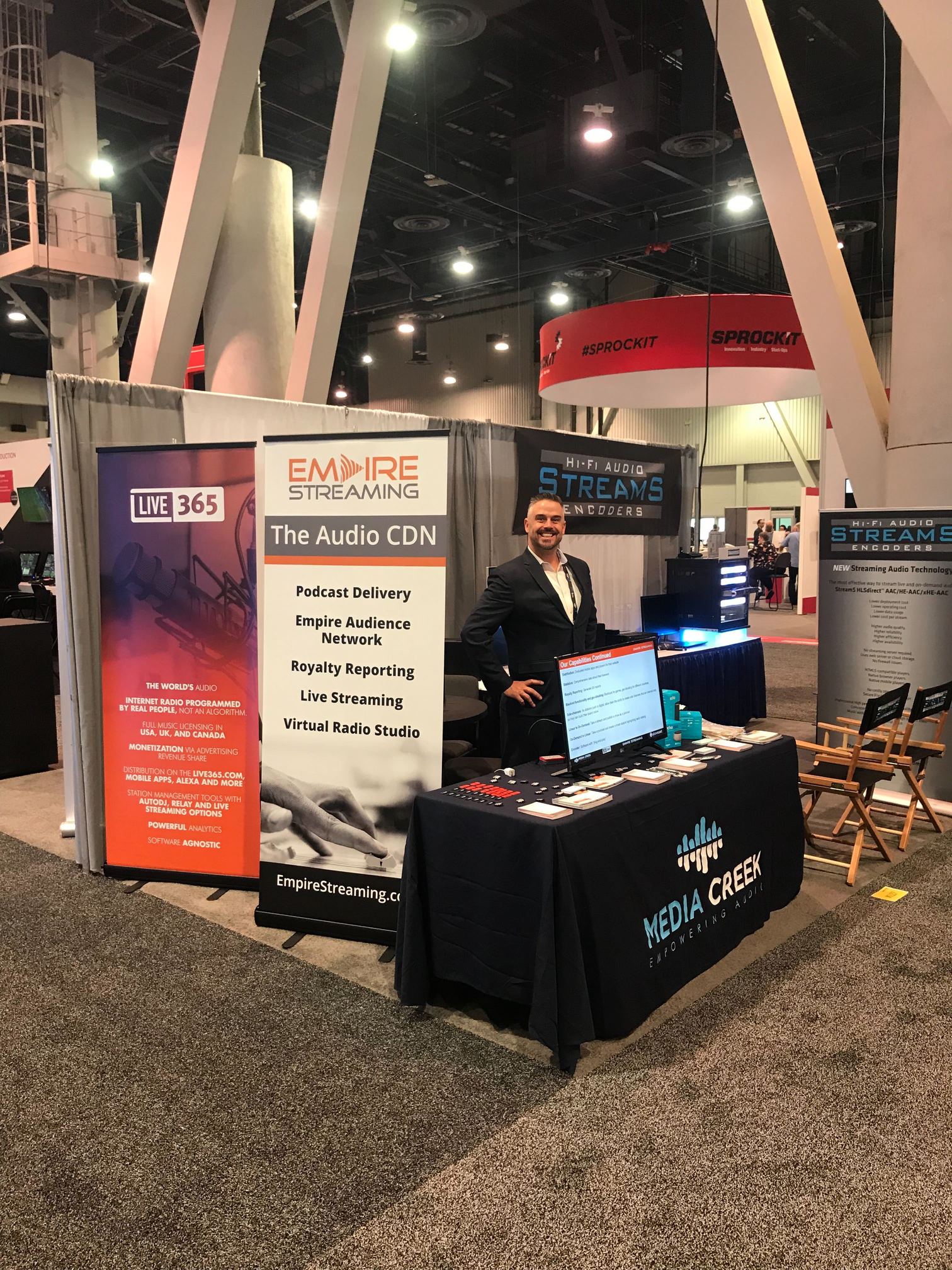 All week we'll be walking the exhibit halls, conducting meetings, and attending sessions to exchange valuable insight with our peers. We're excited for an awesome week full of education, community, and more, and we hope to see you here!
We are in attendence with StreamS to represent The Streaming Media Collective (The SMC). The goals of The SMC are to help highlight and promote the companies' synergistic offerings at this year's NAB as well as educate audio broadcasters on the ever changing audio streaming landscape.
NAB Show is an annual trade show for media, entertainment, and technology, "Where Content Comes to Life," which is produced by the National Association of Broadcasters. This year's NAB runs through this Thursday, April 11, and is focused on hot topics such as streaming, podcasting, AI, 5G, and more.
If you are attending, we would love to meet you face-to-face and chat! Please message us on Facebook so that we can ensure that we have an opportunity to connect with you!
See how many stations have joined the Radio Revolution at https://live365.com/listen. Keep up with the latest news by following us on Facebook (Live365 Official and Live365 Broadcasting) and Twitter (@Live365 and @Broadcaster365)!
Article Image: NAB Show logo and images, Live365 logo