Did you know there are 8 different ways to listen to Live365 stations? That's right: whether you're at home or on the go, you have several options when it comes to diving into your favorite internet radio stations. Here at Live365, we realize our listeners all have different tastes when it comes to the radio experience. That's why we've worked hard to give you so many listening options – and continue to broaden those options with future updates!
Whether you're new to Live365 or have been using the site for a while, we hope you try out some of the listening options below. Without further ado, here are the 8 ways you can listen to radio stations on Live365.
Station Profile Page Link
As a broadcaster, your station profile page link (live365.com/station/your-station-name-stationID) is your greatest tool for audience growth. Your station is automatically included in the Live365 directory via this link. The station link is one of the easiest ways to share your station with friends, family, and the world because it's simply a URL that you can copy and paste into your web browser. Those who click on the link will be led directly to your station on Live365. The station profile page link can be used almost anywhere on the web. Don't have a website to embed your station on? You can put your station profile page link in your social media bios for your followers to listen to.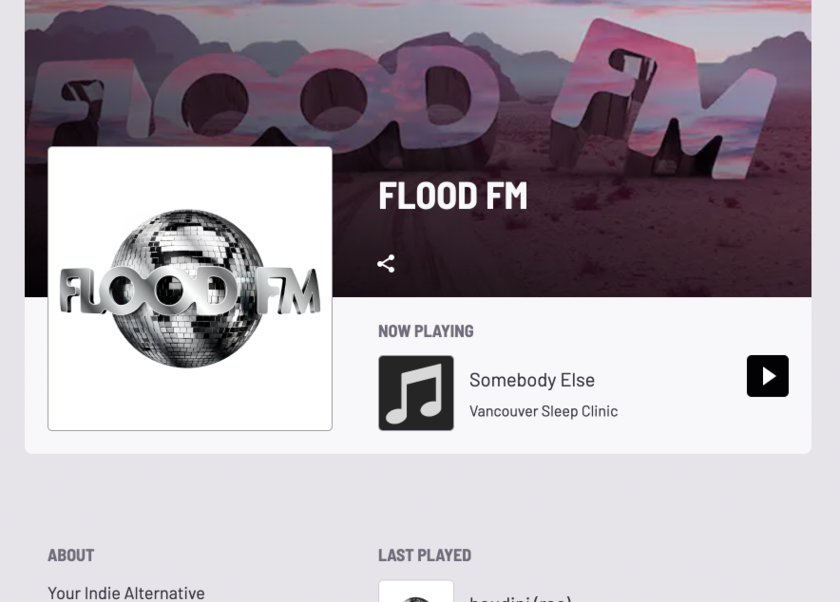 Player
If you do have a website for your radio station, you've got another great listening option. Live365 provides an HTML5 embeddable player widget as well as a last played widget for your website! Choose whichever size and color best fits your website style and layout. If you have your own webpage, you can embed the player widgets that we supply. You will find the code for your custom player widget by navigating to the Listen tab of your dashboard. This is a great accessory for your website and makes it easier for your listeners to find your station!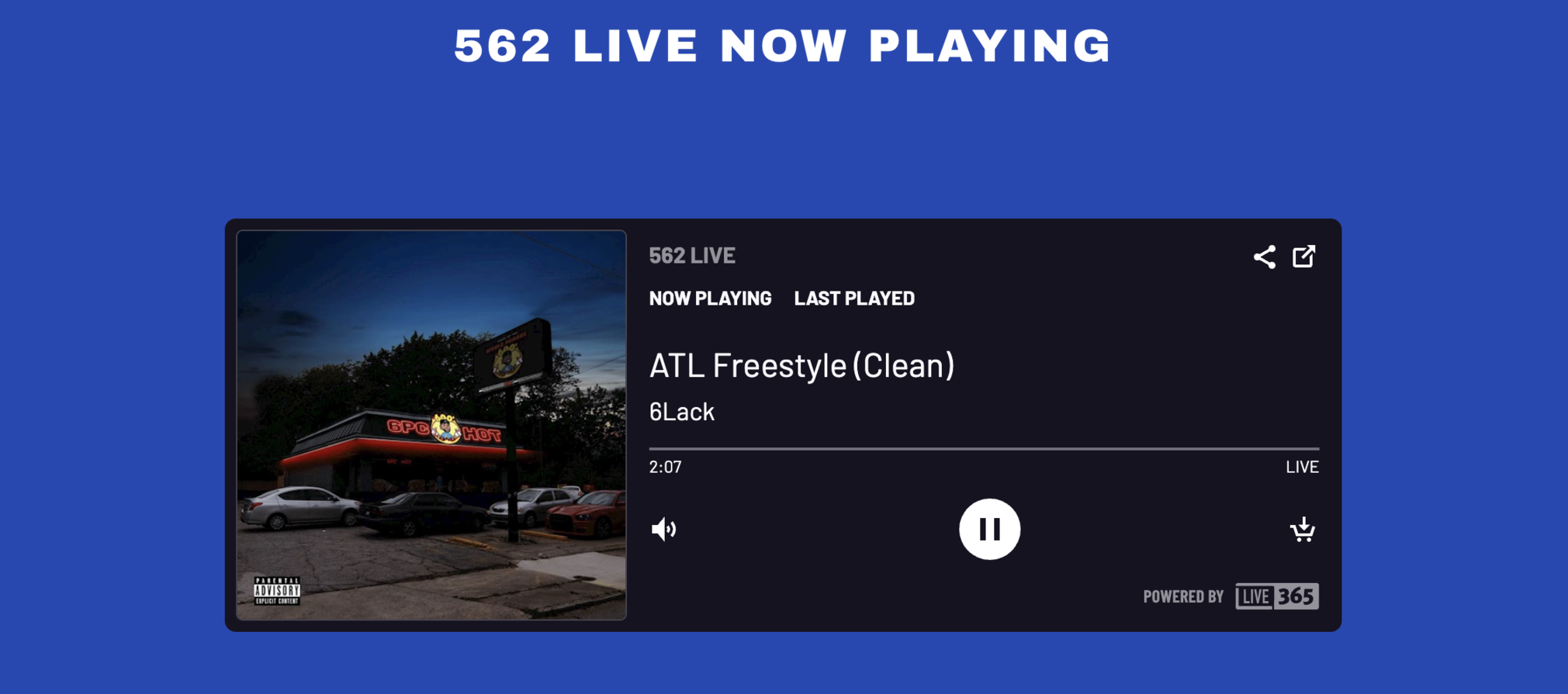 Mobile App
The Live365 mobile app and the custom single-station mobile apps are a great way to listen to stations on the go! The app also provides the ability to listen through Android Auto or Apple CarPlay while driving. All stations are on the Live365 mobile app and custom station apps are available for select Live365 stations, via the add-on or Broadcast 4 or 5 package. These apps are available both on iOS and Google Play, so go check 'em out, get downloading, and get listening!

TV App
Live365 is available on Android, Apple, Fire, and Samsung TVs! You can even access our platform using Roku TV. The TV apps expand the accessibility of all Live365 stations to all major media streaming platforms.
Roku TV in particular offers access to streaming media content from online services for more than 63 million people around the world. (That's a lot of people who can now access Live365!) We feel the TV apps are great to use during parties or other group settings. Using a Live365 TV app, you could showcase your station to friends, or access other stations and see what songs they're playing from the comfort of your couch!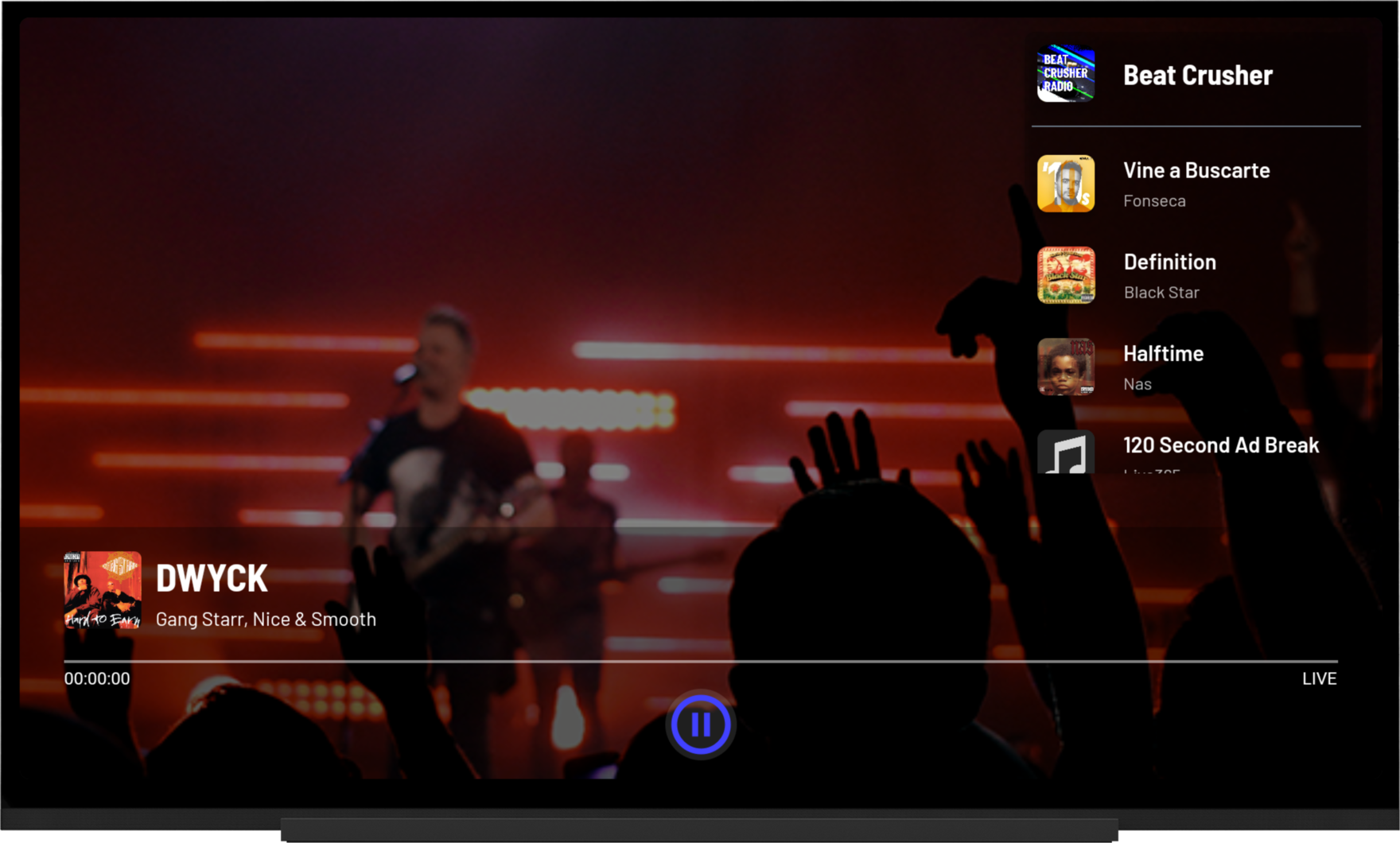 Alexa Skill
That's right – even Amazon Alexa can play Live365 stations! Live365 is available as an Alexa Skill, allowing any station to be accessed via the smart speaker. Those on Broadcast 4 and 5 packages also have their own Alexa skill for their specific station. This is a great hands-free experience to listen to any Live365 station. After enabling the skill, simply say, "Alexa, open Live365." Then say, "Play (station name)."
Radio Directories
Live365 stations can submit to radio directories like Streema, Radioline, and more – to allow for another option for listeners to tune in. These are large libraries of online radio stations, which can help with discoverability for Live365 stations.
iHeartRadio and TuneIn Directories
Live365 also has partnerships with two very popular radio directories: iHeartRadio and TuneIn On Air. This means select Live365 stations are also available on iHeartRadio and TuneIn. Station inclusion in these particular directories comes with the Broadcast 4 and 5 packages, or TuneIn On Air is available as an add-on for any station.
Those are your 8 methods of listening to Live365 radio stations! We'll be updating this page whenever new ways of listening become available. We hope you try out a few of these for your listening pleasure.
Ready to start your own station? Contact one of our Product Consultants or visit our website today to start your 7-day free trial.
Discover thousands of free stations from every genre of music and talk at Live365.com. Rather listen on our app? Download the Live365 app on iOS or Android. Keep up with the latest news by following us on Facebook (Live365 (Official) and Live365 Broadcasting) and Twitter (@Live365 and @Broadcast365)!
Article Images: Graphic that says "Listen to Live365." It includes the Live365 logo alongside phone, TV, computer, smart speaker, and car icons over a blue-purple background.