Podcast creators: did you know you can submit your podcast to iHeartRadio? Allowing your podcast to be featured on iHeartRadio gives your listeners more ways to tune in, so it's definitely an option you should consider! The process of submitting your podcast to iHeartRadio is actually fairly simple. There are just a couple of things you will need first. Here's how to do it.
iHeartRadio's Podcast Requirements
First, you will need to verify your podcast meets iHeartRadio's submission requirements. Before submitting your podcast, check to make sure your show has:
Podcast cover art with a square, 1:1 ratio in either JPG or PNG format. The specs should be at least 1400px by 1400px.

A unique title (preferably one that hasn't been taken by another iHeartRadio podcast).

An RSS feed that includes at least one podcast episode.
How to Submit
Once you have everything listed above, it's time to submit. First, go to podcasters.iheart.com and click the big red button that says "Submit Your Podcast." You will have to log in to your iHeartRadio account or create one if you don't already have an account.

Next, you will be led to a form asking for your podcast's RSS Feed URL. You can find this URL in your account with your podcast hosting provider.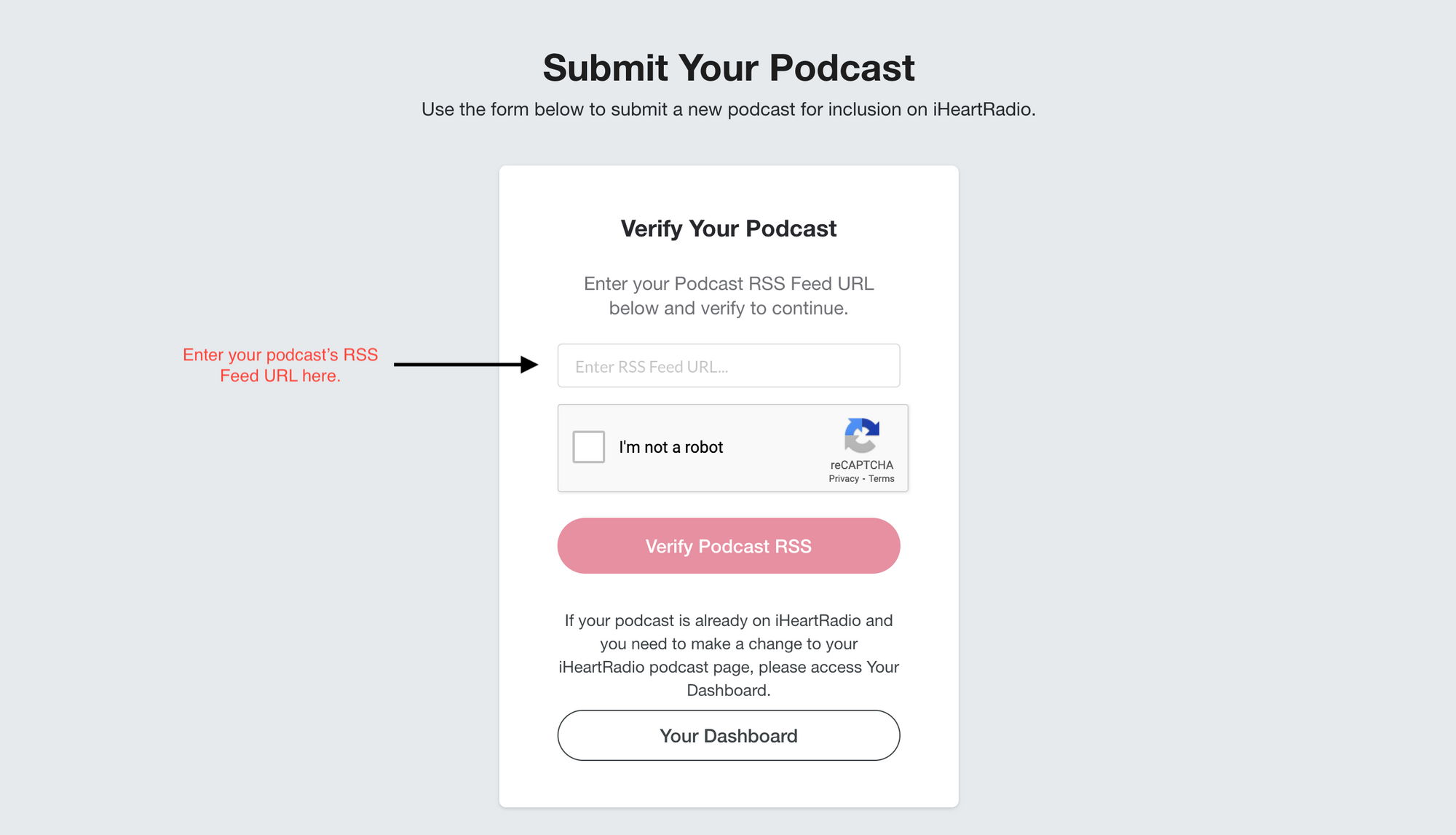 Once you have clicked the "I'm not a robot" checkbox and "Verify Podcast RSS" button below, you will be led to a page which shows your podcast's URL, title, website link, and more details. All you have to do is agree to iHeartRadio's Terms & Conditions on the right side of the page, then click "Submit Podcast" on the bottom.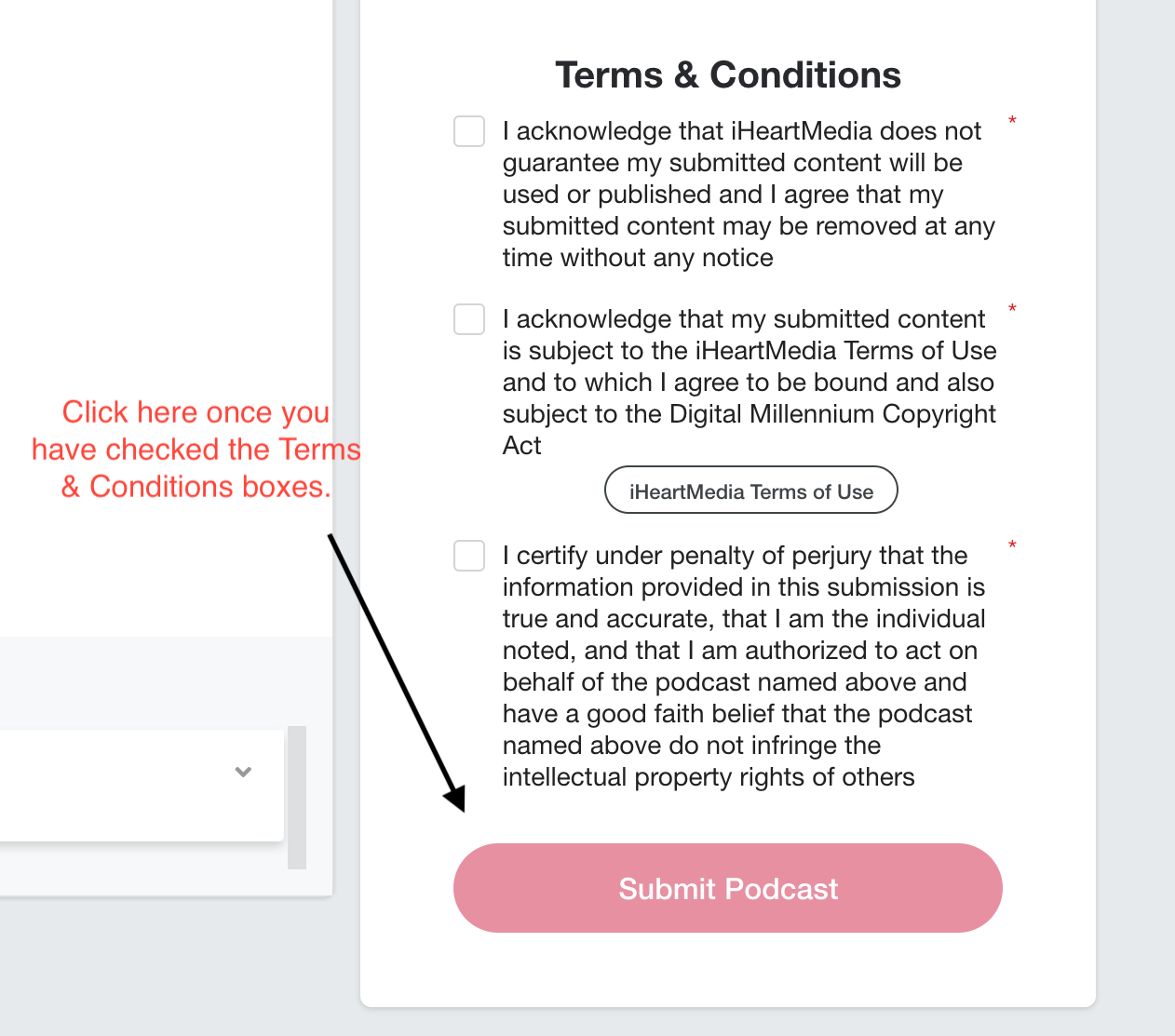 And that's it! It's that easy. You'll receive an email confirmation from iHeartRadio that they have received your podcast submission. Their team reviews and approves each listing. It can take anywhere from a few days up to two weeks for it to be approved, but should not take more than 14 days.
Looking to spread your podcast around to other platforms besides iHeartRadio? Check out this list of podcast directories that you can submit to.
We hope you found this guide helpful. Happy podcasting!
Interested in podcasting with Live365? Join our waitlist to be the first to be notified when podcasting is available on the Live365 platform.
Discover thousands of free stations from every genre of music and talk at Live365.com. Keep up with the latest news by following us on Facebook (Live365 (Official) and Live365 Broadcasting) and Twitter (@Live365 and @Broadcast365)!
Article Image: The iHeartRadio logo on a phone screen. (Sam Kresslein via Shutterstock.)