Live365's "Featured Spotlight Station" this week is KDOG Student Radio! We spoke with Donna Eyestone, an assistant professor from the College of San Mateo, about this student-run station's setup, what listeners can expect to hear, and some of the station's biggest hits. Check out the interview below!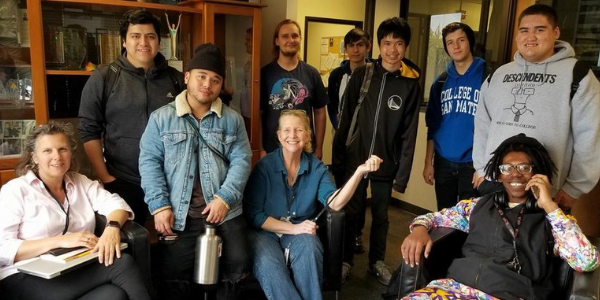 What brought you to Live365?
We wanted a way to get students interested in radio, so we started a student station. The Live365 platform was a good fit to host a student radio station and handle the music rights for us.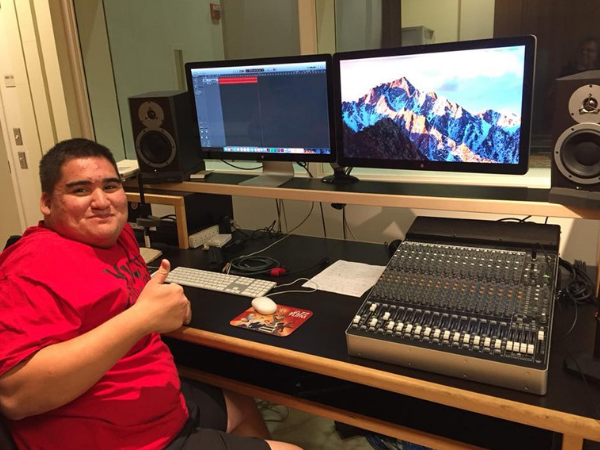 What's the studio like on campus?
The College of San Mateo has state-of-the-art studios with professional quality recording software and hardware. We use Logic Pro X as our DAW. Students can check out field audio kits for remote recording, and we use Mixxx for our live broadcasting.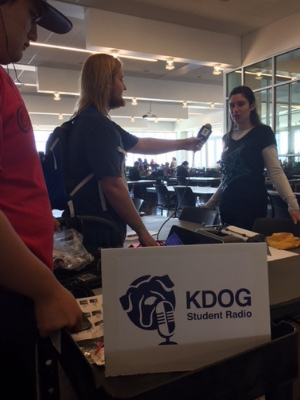 What can listeners expect when they tune in to your station?
KDOG has a diverse assortment of shows from music, sports, and talk shows. We are always adding more to our library. Students produce original content as part of a Radio Production course, and learn how to create playlists and schedule content in Live365.
When we have students producing shows we have Punk Rock, Experimental music, Classic Rock, some talk shows, and student produced radio dramas!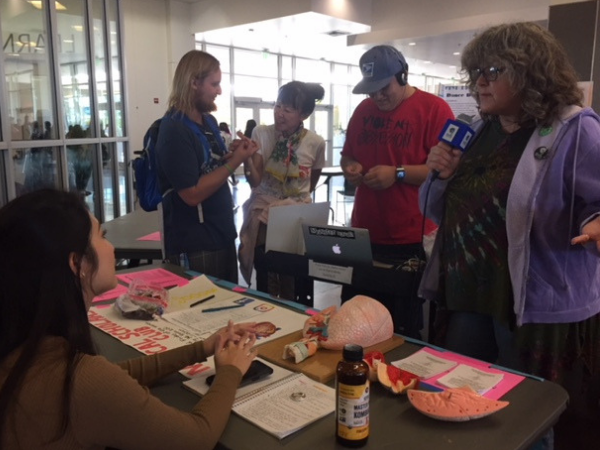 What has been your favorite moment as a DJ/Station Manager so far?
There's a certain thrill in being able to produce your own show. Students enjoy having guests in for interviews and performances. When other people started getting involved and we could have outside guests come into our studio, it started feeling like "real" radio.
It's rewarding to see students realize that they can make their own show -- and that we let them pretty much follow whatever format they want (as long as it's clean).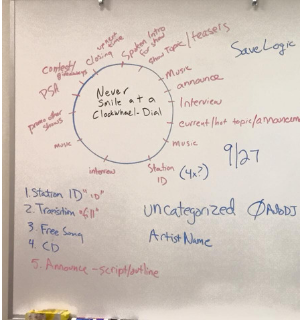 What is the best concert you've ever attended, and why?
With several students and staff answering, they couldn't pick just one!
Green Day 2017 Revolution Radio Tour in Oakland, CA.
Ringo Starr and his Traveling All-Star Band in the 1980s in Mountain View, CA.
Circa Survive in 2014 in San Francisco.
Kinks in Worcester, MA in the early 1980.
Exodus Live in 2014 in San Francisco.
We asked the KDOG crew to list some of their favorite songs that play on the station. Take a look below!
"When Love Comes to Town" by BB King
"Amongst the Waves" by Pearl Jam
"That's What Love Will Make You Do" by Jerry Garcia Band
"Layla" by Eric Clapton
"Everything Will Rust" by Misery Signals
"No One Knows" by Green Day
"Thunder Road" by Bruce Springsteen
"Hallelujah " by Jeff Buckley
"Forever My Queen" by Pentagram
"Man of the Year" by Dance Gavin Dance
Listen to KDOG Student Radio on Live365.com, like them on Facebook, and follow them on Twitter!
Live365 Broadcasters! Want the chance to be featured? Fill out the form at the following link: Featured Spotlight Submission Form. (Duplicate station entries will only be featured once. Must have a Live365 Broadcaster account.)
Article images: provided to Live365 by KDOG.