Just in time for the holidays the Live365 Store is here!
Get all the Live365 merch you've ever wanted for yourself or for the Live365 lover in your life. Apparel, tech accessories, and more are all available for purchase. Show off your passion for Live365 to the masses with some new swag!
Ready to start shopping?
Head to store.live365.com to shop the products below and more!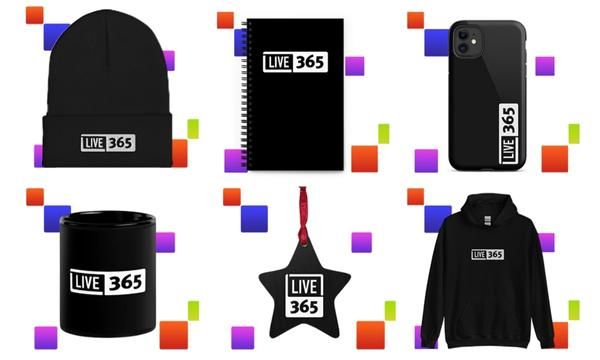 Ready to start your own station? Contact one of our Product Consultants or visit our website today. Discover thousands of free stations from every genre of music and talk at Live365.com. Rather listen on our app? Download the Live365 app on iOS or Android. Keep up with the latest news by following us on Facebook (Live365 (Official) and Live365 Broadcasting) and Twitter (@Live365 and @Broadcast365)!
Article Image: The text "Live365 Store is Here" on a white background with multi-color Christmas lights.