Want a great pair of headphones to help you take control of your internet radio station, but not sure where to start? Below is a list of five of the best over-ear headphones out there.
Top 5:
Audio-Technica ATH-M30x Headphones - $69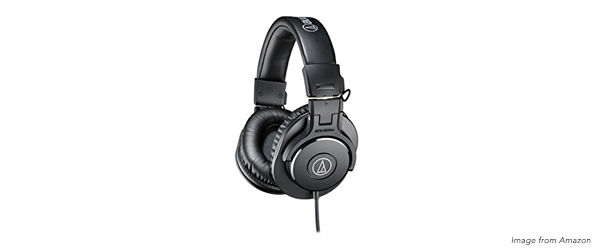 Designed with enhanced audio clarity and sound isolation, the Audio-Technica ATH-M30x headphones were made for studio use. Priced under $100, these headphones offer some of the best audio quality out there while remaining afforable.
Sony MDR-7506 Headphones - $88.99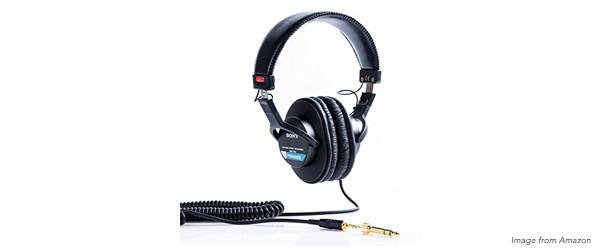 With neodymium magnets and 40mm drivers, Sony's MDR-7506 Headphones deliver deep bass, low distortion, and a powerful and detailed sound. The headphones are also designed to reduce external noises, allowing the user to focus on their audio content.
Audio-Technica ATH-M50x Headphones - $149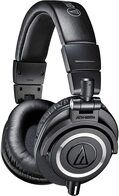 The Audio-Technica ATH-M50x Headphones feature the same critically-acclaimed sound of the ATH-M50s, with the added feature of detachable cables. The sound isolation, 90° swiveling earcups, and 45mm drivers make these headphones a top-notch choice for broadcasters.
beyerdynamic DT 770 PRO Headphones - $159
The beyerdynamic DT 770 PRO Headphones produce high and low frequencies and everything in between with incredible precision. They also feature replacable velour ear pads. The 80-ohm headphones are ideal for general studio usage. For mixing desks and audio interfaces, check out the 250-ohm version.
V-MODA Crossfade M-100 Headphones - $310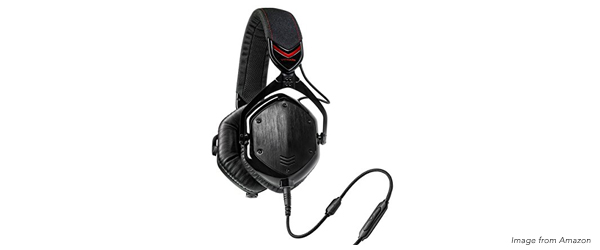 V-MODA's Crossfade M-100 Headphones have 50mm dual-diaphragm drivers, separating the bass tones from mid and high tones. The hexagon shape and ergonomic headband contour to the user, providing a comfortable fit with minimal gaps.
Honorable Mention:
Sennheiser HD 280 PRO Headphones - $99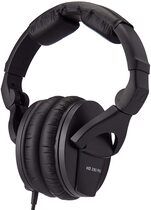 Featuring noise isolation, natural sound reproduction, and folding and rotating earcups, the Sennheiser HD 280 PROs make for a great pair of professional headphones.
Last Updated: Feb. 12, 2021
Discover thousands of free stations from every genre of music and talk at live365.com/listen. Keep up with the latest news by following us on Facebook (Live365 Official and Live365 Broadcasting) and Twitter (@Live365 and @Broadcaster365)!
Article Image: C D-X via Unsplash.