Want a great pair of headphones to help you take control of your internet radio station but not sure where to start? Below is a list of our top five over-the-ear headphones for less than $300.
1. Audio-Technica ATH-M30x
$59 from Amazon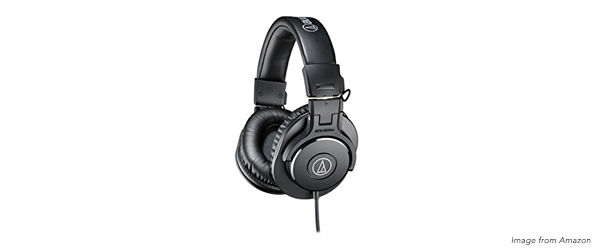 Designed with enhanced audio clarity and sound isolation, the Audio-Technica ATH-M30x headphones were made for studio use. Excellent mid-range definition is produced with 40mm drivers.
2. Sony MDR7506
$79.99 from Amazon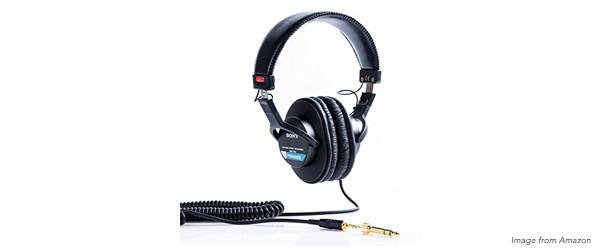 With neodymium magnets and 40mm drivers, the MDR7506 by Sony delivers a deep bass, low distortion, and powerful and detailed sound. The headphones are designed to reduce external noises, allowing the user to focus on their audio content.
3. beyerdynamic DT 770 PRO
$178.98 from Amazon
Beyerdynamic's DT 770 PRO headphones produce high and low frequencies and everything in-between with incredible precision. The 80-ohm headphones are ideal for general studio usage. For mixing desks and audio interfaces, check out the 250-ohm headphones. The comfortable velour ear pads are replaceable.
4. V-MODA Crossfade M-100
$249 from Amazon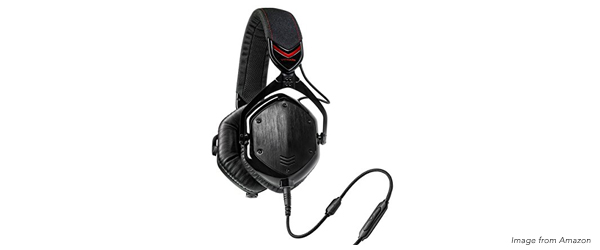 The V-MODA Crossfade M-100 headphones have 50mm dual-diaphragm drivers, separating the bass tones from mid and high tones. The hexagon shape and ergonomic headband contour to the user providing a comfortable fit with minimal gaps.
5. Blue Mix-Fi
$299.95 from Amazon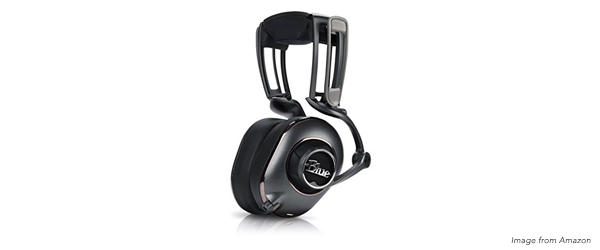 Formerly the coveted Mo-Fi, the Blue Mix-Fi studio headphones have a built-in audiophile amp with 50mm fiber-reinforced ultra-responsive dynamic drivers, giving greater control over what the user wants to hear. The multi-jointed design also allows the user to create the perfect fit.
At the time of publishing, all prices listed above were current on Amazon.
See how many stations have joined the Radio Revolution at https://live365.com/listen. Keep up with the latest news by following us on Facebook (Live365 Official and Live365 Broadcasting) and Twitter (@Live365 and @Broadcaster365)!
Article image: Malte Wingen via Unsplash.