Almost two years after Daft Punk's retirement, Thomas Bangalter has announced a new solo album. It's called Mythologies and will arrive on April 7. It's slated to be Bangalter's first independent orchestral work.
Bangalter was originally commissioned by choreographer Angelin Preljocaj for the ballet of the same name back in 2021. It was based on "founding myths that shape the collective imagination" and premiered by the Opéra National de Bordeaux and Ballet Preljocaj in 2022.
Bangalter's Mythologies LP will be a 90-minute-long score in which he reimagines his composition style. In a press release, it's described as "not" drawing on electronic music, but rather "the large-scale traditional force of a symphony and, as such, it embraces the history of orchestral ballet music." His last traditional solo album, Outrage, was released all the way back in 2003.
The ballet isn't the only story Bangalter has contributed music to. In 2018, Bangalter worked on Gaspar Noé's Climax soundtrack. Back in 2021, he and Guy-Manuel de Homem-Christo, his bandmate in Daft Punk, announced they were formally retiring as a band. However, they've since rolled out goodies for fans – including a deluxe vinyl reissue of Homework as well as the storyboards from their iconic 1997 music video for "Around the World."
In June 2022, Bangalter was also spotted in a recording studio with Lil Nas X, prompting theories the two may be making music together. In a video Lil Nas X posted to social media, Bangalter could be seen in the background holding a guitar.
See the tracklist and cover art for Mythologies below.
Track list:
01 Premiers Mouvements
02 Le Catch
03 Thalestris
04 Les Gémeaux I
05 Les Amazones
06 L'Arrivée d'Alexandre
07 Treize Nuits
08 Danae
09 Zeus
10 L'Accouchement
11 Les Gorgones
12 Renaissances
13 Le Minotaure
14 Eden
15 Arès
16 Aphrodite
17 Les Naïades
18 Pas de Deux
19 Circonvolutions
20 Les Gémeaux II
21 Icare
22 Danse Funèbre
23 La Guerre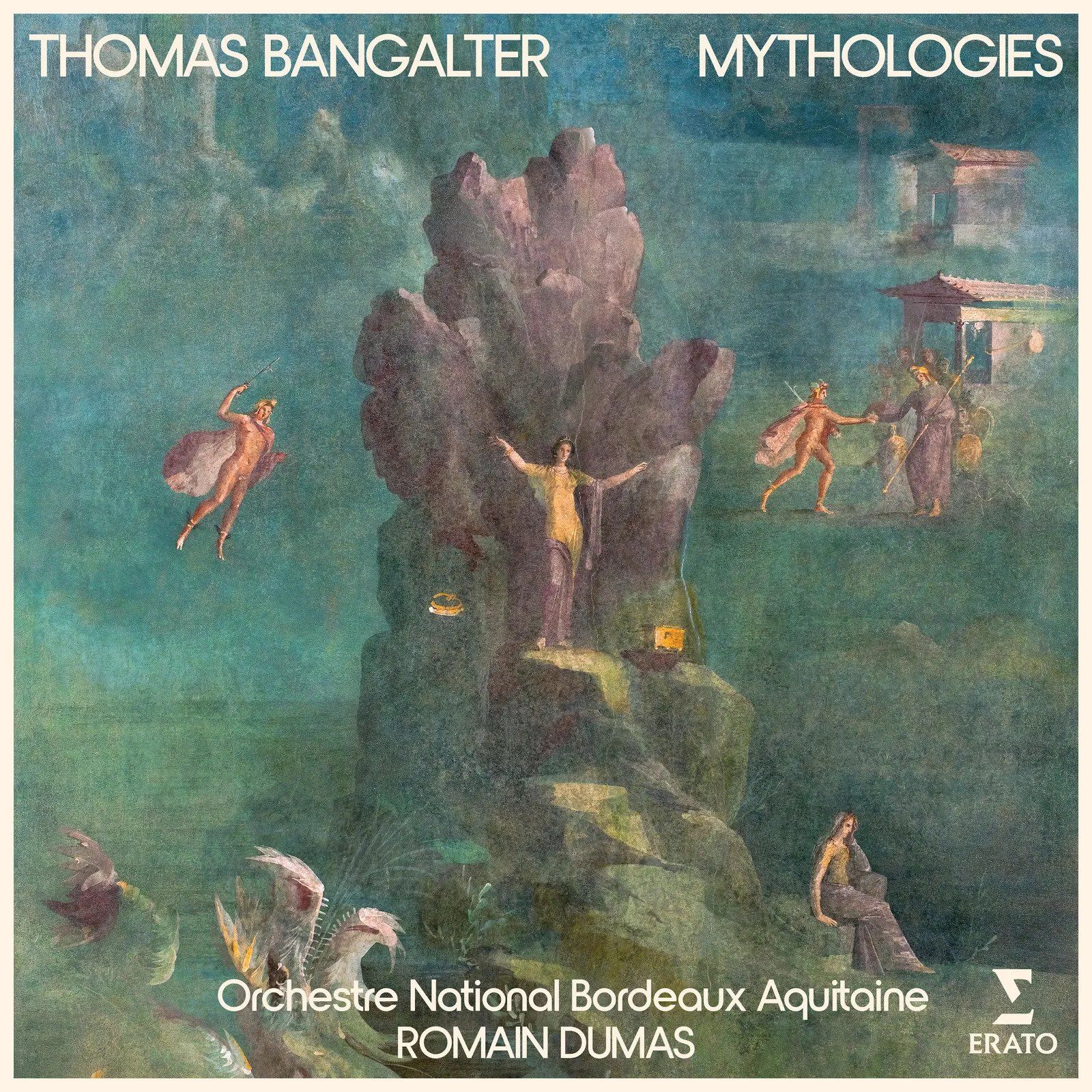 READ NEXT: Top 10 Daft Punk Songs
Check out our selection of free stations streaming Daft Punk and Thomas Bangalter music at Live365.com.
Rather listen on our app? Download the Live365 app on iOS or Android. Ready to start your own station? Contact one of our Product Consultants or visit our website today. Keep up with the latest news by following us on Facebook (Live365 (Official) and Live365 Broadcasting) and Twitter (@Live365 and @Broadcast365)!
Article Image: Close up of Daft Punk's Thomas Bangalter wearing his silver robot helmet during a performance in 2006. (Pod k [CC BY-SA 3.0] via Wikimedia Commons.)