Update as of 10/26/22: The custom mobile app is now available as an add-on.
Did you know?
Live365 offers custom single-station mobile apps!
Why?
A custom mobile app for your station is a great offering for your most loyal listeners, allowing them the ease to exclusively tune in to your station with the click of a button.
Our single-station mobile apps were recently given a facelift, and while they are currently built-in to our Non-Copyright 4 (NC4) and Broadcast 4 (BC4) and 5 (BC5) packages, we're excited to begin offering single-station apps to other packages by the end of the year!
So, with that in mind, let's learn more about the apps!
Custom station branding:
Application name - how it is listed in the app store and on the listener's device
Application logo
Facebook URL
Website URL
Contact email address
Text on the Contact page
Choose whether your station's logo is displayed on the player or the album artwork
Standard features:
Start/Stop button
Volume control
Currently playing track
Last played tracks
Album artwork or station logo
Social media share button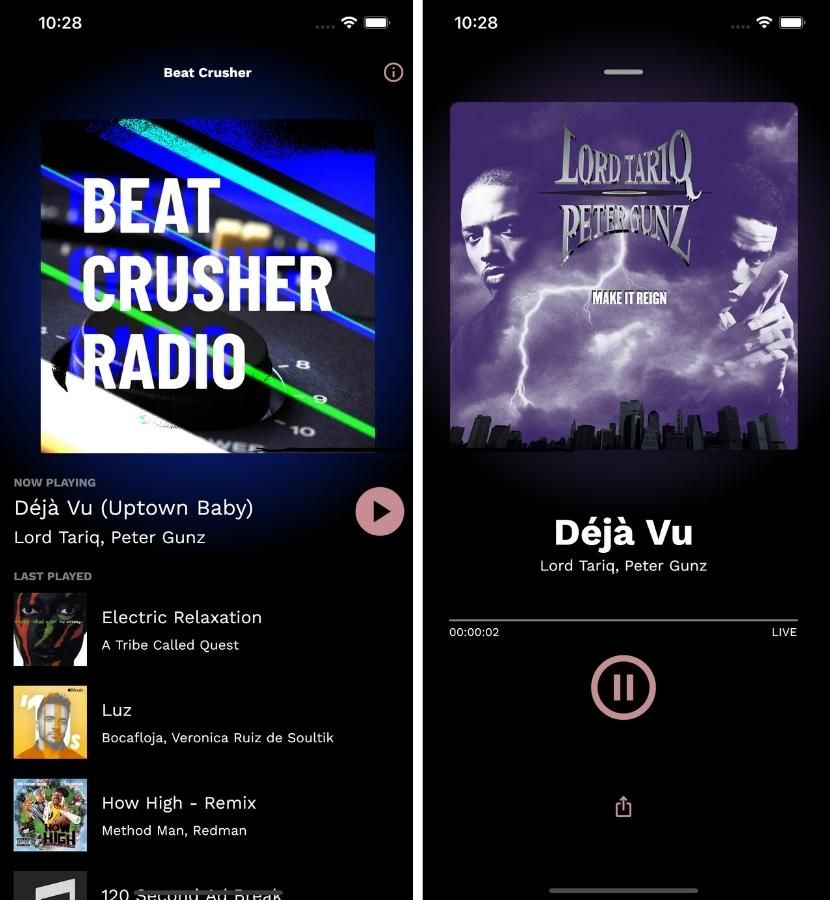 Presently, custom single-station apps are offered as part of our BC4, BC5, and NC4 packages. In addition to the custom mobile app, our premium broadcast packages feature distribution on iHeartRadio and its 200+ distribution platforms like Roku, AppleTV, Chromecast, and more; a custom Alexa Skill; Benztown imaging and production library subscription; enterprise-grade analytics; and enhanced support. Of course, all Live365 packages also come with AutoDJ, live, and relay broadcasting tools, optional music licensing in the U.S., Canada, and U.K., and monetization opportunities.
If you're interested in our BC4, BC5, or NC4 package, send an email to sales@live365.com or set up a one-on-one call with a knowledgeable Product Consultant today.
Otherwise, stay tuned for the rollout of single-station mobile apps on our other packages, later this year!
Ready to start your own station? Contact one of our Product Consultants or visit our website today. Discover thousands of free stations from every genre of music and talk at Live365.com. Keep up with the latest news by following us on Facebook (Live365 (Official) and Live365 Broadcasting) and Twitter (@Live365 and @Broadcast365)!
Article Image: An iPhone with the Live365 single-station mobile app open alongside the Live365 logo and text "Single Station Mobile Apps" on a dark blue background.