The featured Media Creek, Inc. team member for the month of May is Max Krivanek, our DevOps & Software Engineer! Media Creek, Inc. is comprised of Live365, EmpireStreaming, and Abovecast.
Ever since elementary school, Max has been teaching himself to program. He started with BASIC then moved to PHP, C, C++, LUA, Python, and beyond. Aside from programming, Max enjoys listening to music, especially Electronic, as well as gaming. As an avid gamer, he has also spent a lot of time helping code anti-cheat software and other tools to help people out.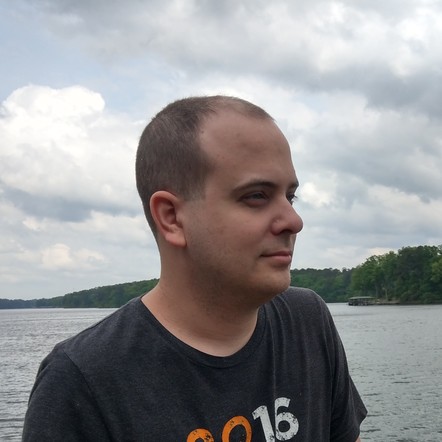 Hey Max! So, first question, what all do you do for Media Creek?
I split my time between two roles essentially. I work on developing new and exciting software, and upgrading and maintaining our systems.
In your opinion, what's the best part about working for Media Creek?
The best part is definitely the fun people I get to work with. They have genuinely been the best people I have ever worked with.
I know it's a tough question, but if you had to pick just ONE music genre to listen to for the rest of your life, what would that be?
Electronic without a doubt.
Who is your all-time favorite band/artist?
This is pretty hard to answer as I like quite a few different artists. I'll go with Tom Middleton though.
What's your favorite song by Tom Middleton?
WYV AUW CHU
I'm sure you spend a good bit of time on the platform itself given your role. Do you have your own Live365 station?
I have a station called Free Kitten that I use to upload my favorites and test out new features with.
Other than your own, what's your favorite station on Live365?
I usually listen to 95 Puregold Oldies. It's nice to listen to the oldies and hear the differences in music over decades.
Learn more about Media Creek, Inc. and its brands here. Have questions? Email us at hello@mediacreek.net.
Article image: ktphotography via Pixabay.