There are some artists so talented, it seems like they can do anything. Jessica Lowndes is one of those people. You may recognize her as the character Adrianna Tate-Duncan on The CW teen drama series 90210, or as a staple of Hallmark Channel movies. When she's not acting, Lowndes is also an internationally acclaimed pop singer and songwriter. She has several original singles and EPs to her name spanning from 2011 until now – not to mention all the beautiful songs she's sung for TV shows and movies.
On August 19, Jessica finally released her debut studio album. Titled Elemental, the record is a wonderful blend of electropop, melancholy, and vulnerable introspection. Not only is the LP a perfect 7-track introduction to Jessica's sound, it's also been a springboard for her to show off other talents. On September 16, Lowndes took things up a notch when she released a stunning visual album for Elemental. It's been marked as her directorial debut, and was finished during the pandemic. We don't know how she's able to achieve so much in such a short amount of time...she's just one of those multi-hyphenates.
Miraculously, we were able to get a hold of Jessica for an Emerging Artist Interview. Trust us – we still can't believe it! We remember watching Lowndes on our TV screens back in 2008 and to chat with her about her music career feels like a dream. For this interview, we dove deep into her inspirations behind Elemental, the process of creating the record and visual album, and what it takes to produce multiple forms of media in the entertainment industry.
It is our honor and pleasure to introduce to you...Jessica Lowndes!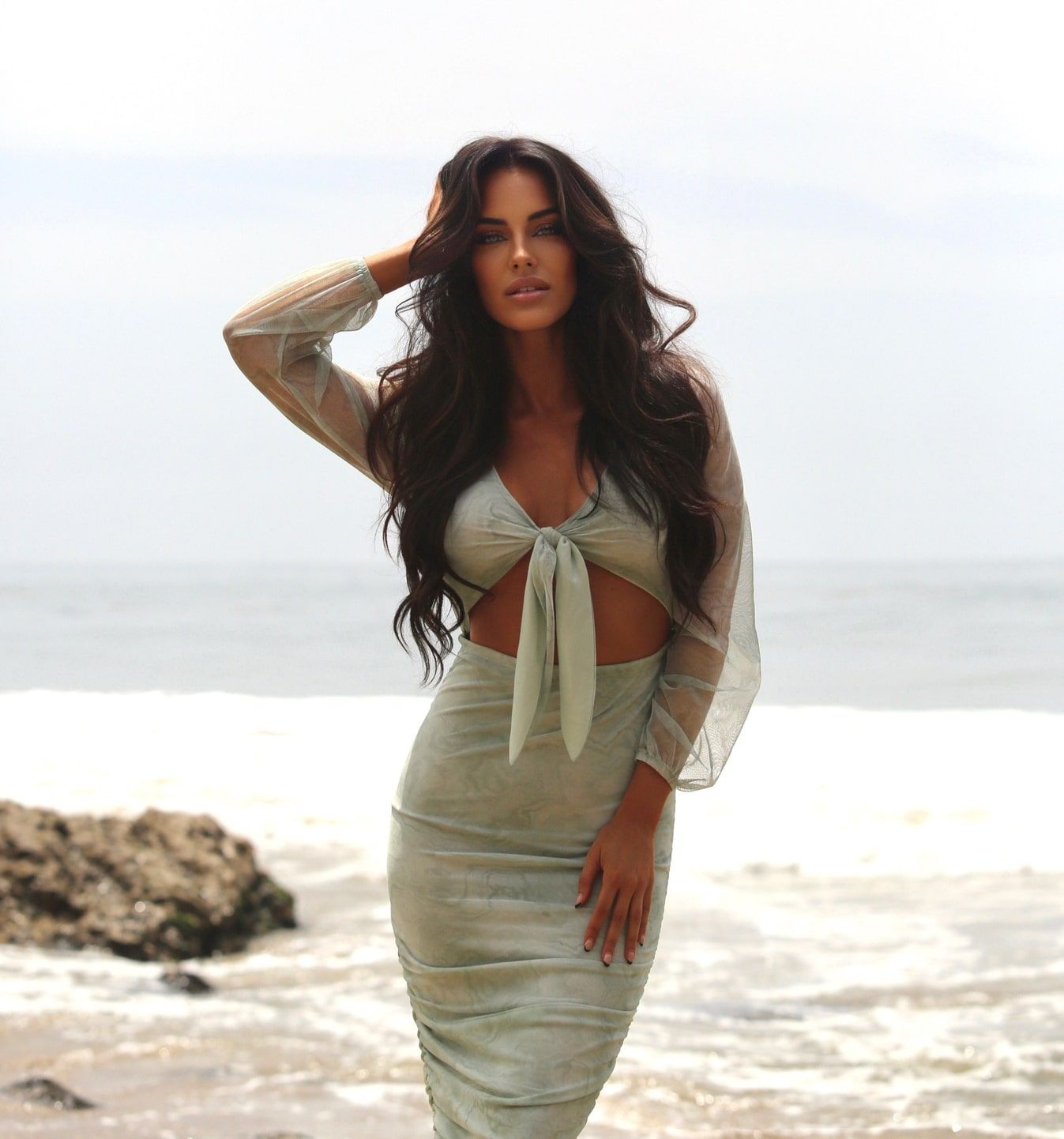 Tell us a bit about yourself. Where do you hail from and how did you get your start making pop music?
I'm Jessica Lowndes from Vancouver, BC. Ever since I was 3 years old, I wanted to be an actress and a singer. I loved doing both so much and love them both equally! It's this innate thing that has been inside of me since I was little that I can't really explain but I've always had a love for entertaining. I love being able to provide people with escapism. I love telling stories and I've always had a need to express myself. Acting and singing both give me the opportunity to emote and are such perfect outlets for me. They're my true passions. I grew up performing in school plays and community theater. I also grew up in a very musical household. My mom was my first musical inspiration. Being a piano teacher, she was the best kind of mentor to me. Music would be playing throughout our house when I was a kid. I really look up to her.
Tell us about Elemental. Where did you get the inspiration for the element-themed project, and how long did it take to create?
Elemental is a labour of love. The entire project (7 music videos) was shot in only 6 days! Crazy, I know. That said, I spent over a year editing, coloring, and fine-tuning everything to make sure it was exactly how I had envisioned it. The visual album is my directorial debut. This is my first full length album and the project was self-funded. I released the full ELEMENTAL visual album last month as well as a livestream concert that we filmed and pre-recorded in the desert.
The inspiration partially came from working between two very different environments (LA and Vancouver). It started with my connection to nature and my personal emotional connection to water. From there I wanted to explore how the elements and emotions could potentially interact. Emotions carry us through our lives. Inside we can sometimes feel like there's a fire, an earthquake, a tornado, etc. I wanted to attach emotions to the elements. I feel like all of them show what life and feeling all of the emotions is about! Working on music is cathartic. The inspiration for songs is primarily drawn from my real life experiences and the stories are often told through metaphor or surrealistic imagery. Music is my way of expressing myself. I listen to it all the time. When I'm happy, upset, it doesn't matter. If I am sad though, I find music doesn't even allow room for myself to be crippled in that mood. I work it out, write it down, and feel this release afterwards.
I like to tell stories that are important to me. With Elemental, you can see I am in this perpetual liminal state between dreaming and consciousness from the story's very beginning. I wanted to show this closeness between the space of 'reality' and 'dream', almost an 'interchangeability' between the two. I wanted to tell a story that showed visuals that amplify the feeling of confusion and conflicting states we often experience when dealing with complicated matters of the heart. Because they originate in the subconscious mind, dreams can reveal our deepest needs, fears, and desires. I guess it's also a different dimension where I am experiencing this different world and having the "same" or even more "heightened sensations" and visual pleasures that I felt when I was in the real world. A sensory experience.
How would you say Elemental is different from your previous releases?
The sound of the Elemental record was meant to be a blend of "earthy" instruments, organic sounds mixed with electronics. The whole album feels very cinematic in a way with unique synths and big drums. All of the songs on the album share a musical, sonic thread! This is a more focused collection of songs meant to express a specific set of emotions. It was a really fun and creative endeavor. "Hunter" was the song that really started the Elemental journey for me. It was the first song I recorded for the album.
We love the visual album for Elemental! What made you decide to turn the project into a film? What was the production process like, and how was the experience of directing for the first time?
I'm extremely passionate about writing and music so I thought why not combine them in a cool way that nobody has seen before. I wanted to write and direct a short film to showcase myself as a director which ultimately got me a directing deal! Directing has always been a dream of mine so I am beyond excited to hone in on that skill even more in the coming months! I had never seen a visual album that told one cohesive story before, especially one that played with the elements so I had no other choice but to create it! To put my heart and soul into this Elemental project and to incorporate all of my passions into one, just felt right! The perfect directorial debut.
The order is on purpose. The videos all connect and tell a larger story. I wanted to create an art film that showcases the journey we all go on: from being in love, to having your heart broken, to finding new love again, and all of the ups and downs that we experience along the way. This is conveyed through the use of natural disasters and elements as metaphors expressing the inner turmoil and also inner joy that comes from heartache and from finding new love. Each music video focuses on a different element. The elements serve as both a metaphor and a device where the idea is expressed that something can have a light and a dark side to it. One example is how the ocean can be both turbulent and violent while also having the ability to be a source of calm and comfort. This is reflective of the complex cocktail of emotions that we often feel when dealing with complicated matters of the heart.
Each video was memorable to film in their own ways. One that definitely sticks out is "The Bitter End." The video's theme is earth. Visually I wanted to capture some of the dirt and grittiness to reflect that. We even went as far as creating an earthquake that metaphorically represented the unexpected turmoil in someone's life and the way things can change so quickly. I had my friends throwing flour at me off screen to create the effect of the world around you falling apart.
From your character Adrianna's musical journey on 90210 to your feature film Harmony from the Heart and now your visual album for Elemental, it seems like you've always found a way to weave original music into your film work. Are there any more audio-and-visual ideas or goals you'd like to tackle in the future?
There are definitely more projects in the future incorporating original music. It's something that I am VERY passionate about. I wish I could talk about them already! There are more Elemental concert videos and remixes on the way! Also more movies that I've written and maybe a few other fun surprises! Already working on album number 2 and will be directing a feature film in the new year.
Do you feel like your experiences as an actor have aided you when it comes to performing onstage? (Or vice versa?)
I think both have aided and informed the other. I like to think that they inspire each other. I'm always doing both as well as dreaming up things to write and direct. My brain doesn't want to stop creating and I'm very grateful to get to do so many things. I like to think that I'm 100% devoted and present with all of these things as they unfold in my day to day life. I'm truly living my passions and none of it feels like work! 90210 is something that I will always be extremely grateful for. I learned so much over the course of five seasons. I grew as an actress, as a person, and as a musician. It gave me the platform and a voice to help people, to hopefully inspire people to follow their dreams, and it opened up incredible doors for me to pursue other creative ventures like singing, screenwriting, and directing.
You've gained a reputation as a "multi-hyphenate" of the entertainment industry. What do you feel you personally need in order to be a successful multi-hyphenate?
Becoming a "multi-hyphenate" was a natural progression of just exploring the things that I'm energized and inspired by. Listening to and working on songs would lead to me imagining videos and that would lead to writing a treatment which led to directing and producing the videos, etc. I think you need passion, a good plan, good people around you, and the willingness to put in the hard work to get what you want.
Any advice for performers and songwriters looking to break into the music industry?
Yes, surround yourself with good people and root for each other. Don't compare your pathway to anyone else's. Your journey and experiences are your own. Make sure to have fun and enjoy the entire process!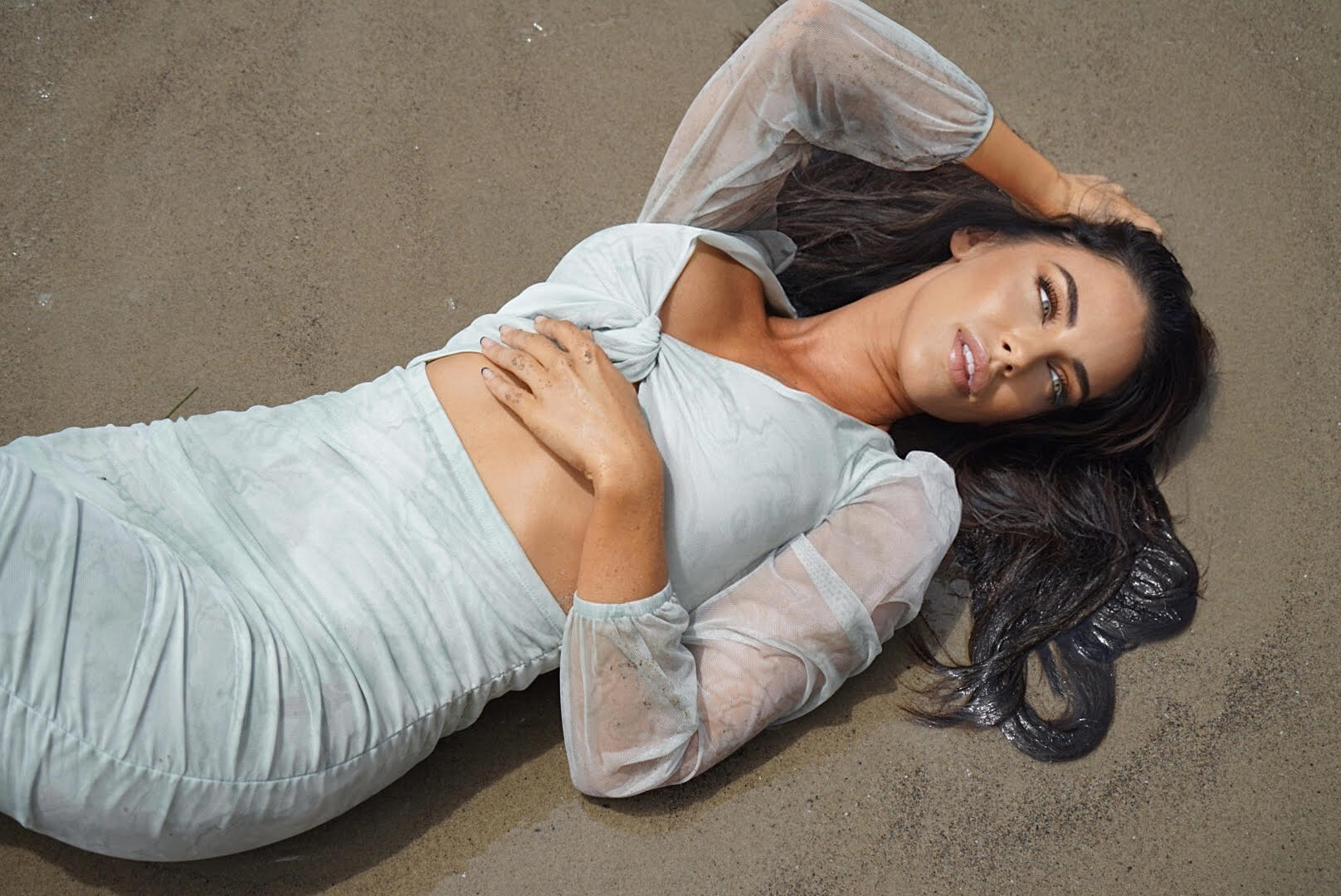 Lighting Round! Don't think too hard about it — first thing that comes to mind:
Best visual album ever? (Besides yours! <3)
Lemonade!!!

Three things you need to write a new song?
A break up (kidding, laughs), inspiration, meaningful lyrics, and a catchy melody

Go-to karaoke song?
Summer Nights - Grease

Favorite Film/TV character you've played?
Ooh this one is hard. Probably Violet from Harmony From The Heart. I wrote the film, named my character after my great grandmother, and dedicated the story to my grandmother.

An artist you're dying to collaborate with?
Shawn Mendes or if he were still alive Leonard Cohen. I have always found him extremely inspiring and wish I could have met/collaborated with him in this lifetime. There's this book Stranger Music which is a collection of his poems, songs, letters... I can't get enough of it. Every time I read his poetry, I notice something new or it sparks something else inside of me. His writing is full of imagery and it keeps circling back to love.

Radio or podcasts?
Both!! My podcast tastes are all over the map. I love me some Tony Robbins but also a sucker for true crime stories!

The reason why you make music?
It's my therapy and extremely cathartic.

Finally: favorite song lyrics you've written so far?
I really love my song "11:11" which is featured in my movie Harmony From The Heart. The chorus lists all the things you wish you could say to somebody but are too afraid to say to them. I'm a huge hopeless romantic and that song just gives me all the feels.
You can find more of Jessica Lowndes on the web and follow her on social media @jessicalowndes.
Watch the full visual album for Elemental below.
Check out our selection of free stations streaming pop music at Live365.com.
Rather listen on our app? Download the Live365 app on iOS or Android. Ready to start your own station? Contact one of our Product Consultants or visit our website today. Keep up with the latest news by following us on Facebook (Live365 (Official) and Live365 Broadcasting) and Twitter (@Live365 and @Broadcast365)!
Article Images: Jessica Lowndes closes her eyes while standing in front of beach waves, Jessica looks at the camera while posing in front of the waves, Jessica lies on the watery sand. (Photos by Amanda Mae, used with artist's permission.)